Dental Lace 8 Month Silk Floss Bundle with Bamboo Toothbrush & 6 Month Supply of Toothpaste Tablets with Fluoride
Regular price

$60.00

Sale price

$48.00
This special bundled pack gives you everything you need to take care of your dental hygiene needs for 8 months. This pack normally retails for $60. When you bundle these products together, you will save $12 off the retail price!

Our bundled pack includes:

1 Dental Lace container, 8 months of refills

1 Bamboo Toothbrush

6 Month's Supply of Dental Tablets with Fluoride
Dental Lace 8-Month Floss Bundle
Contains one glass container and 8 months of silk refill spools. Dental Lace is a refillable eco-friendly dental floss and is 100% zero-waste. We are happy to announce that our silk spools are now 100% USDA certified as a Biobased Product! Our glass container comes with a stainless-steel cutter and a stainless-steel cap that holds our 100% silk floss. The refill bags are certified compostable (PLA), and the boxes are 100% post-consumer paperboard. The glass container can be re-used, the refill bags are compostable, the boxes are recyclable, and the floss is biodegradable! No waste!
Toothbrush - Eco-Friendly Bamboo Toothbrush
We're bringing you the best bamboo toothbrush out there. We love the size, feel, and sustainability of these brushes. This beautiful bamboo toothbrush has medium plant-based bristles that are made of castor oil.
6 Months Supply of Unpaste Toothpaste Tablets with Fluoride
We love this alternative to plastic toothpaste tubes and the harmful chemicals found in some brands of toothpaste.  

Gently polishes your teeth leaving fewer places for bacteria to attach to, reducing the formation of plaque and tartar.
Less abrasive than most brands of toothpaste, leaving you with a "just after the dentist" feeling.
Contains no preservatives, SLS, sodium saccharin, artificial colors, aluminum, or nanoparticles – no harmful or toxic chemicals to be absorbed in your mouth.
Ingredients

Microcrystalline Cellulose: Facilitates UNPASTE's ultra-smooth polishing action, even cleaning and polishing into the interdental spaces. Debris simply beads up on the tooth surface, with plaque growth being inhibited.

Sodium Bicarbonate (Baking Soda): Adjusts the pH of the tablet with citric acid to naturally clean your teeth and gums, helping to eliminate bacteria and odors in your mouth.

Silica (Silica): Serves as a cleaning agent and helps to remove any soft plaque.

Amisoft (Sodium Lauroyl Glutamate): A surfactant that combines dissolved proteins and fats with water to flush them out while rinsing. In Amisoft, glutamic acid is esterified with coconut fatty acids. In this chemical process, two naturally occurring substances (coconut fatty acids and glutamic acid) are combined, losing their original properties. Glutamate should not be confused with the flavor enhancers (MSG) used in the food industry. Unpaste tablets are glutamate and gluten-free.

Magnesium Stearate: An herbal adjuvant used in tablet manufacturing.

Natural Mint Oil: Gives UNPASTE its breath-freshening power.

Menthol: Helps freshen your breath and adds a brisk, cool sensation to brushing.

Xanthan Gum: A natural thickener and gelling agent that provides pleasant creaminess when chewing these tablets.

Stevia (Stevioside): A natural sugar-free substitute that together with the natural mint oil and menthol, provides a satisfying flavor without the worry of tooth decay. The stevia flavor is very mild.
Citric Acid: Regulates the pH value together with sodium bicarbonate (see above) and stimulates salivation. The increased flow of saliva causes faster remineralization of the tooth surfaces.
Fluoride: Helps remineralize weakened tooth enamel, slows down the loss of minerals from tooth enamel, reverses early signs of tooth decay, and prevents the growth of harmful bacteria in the mouth.
Share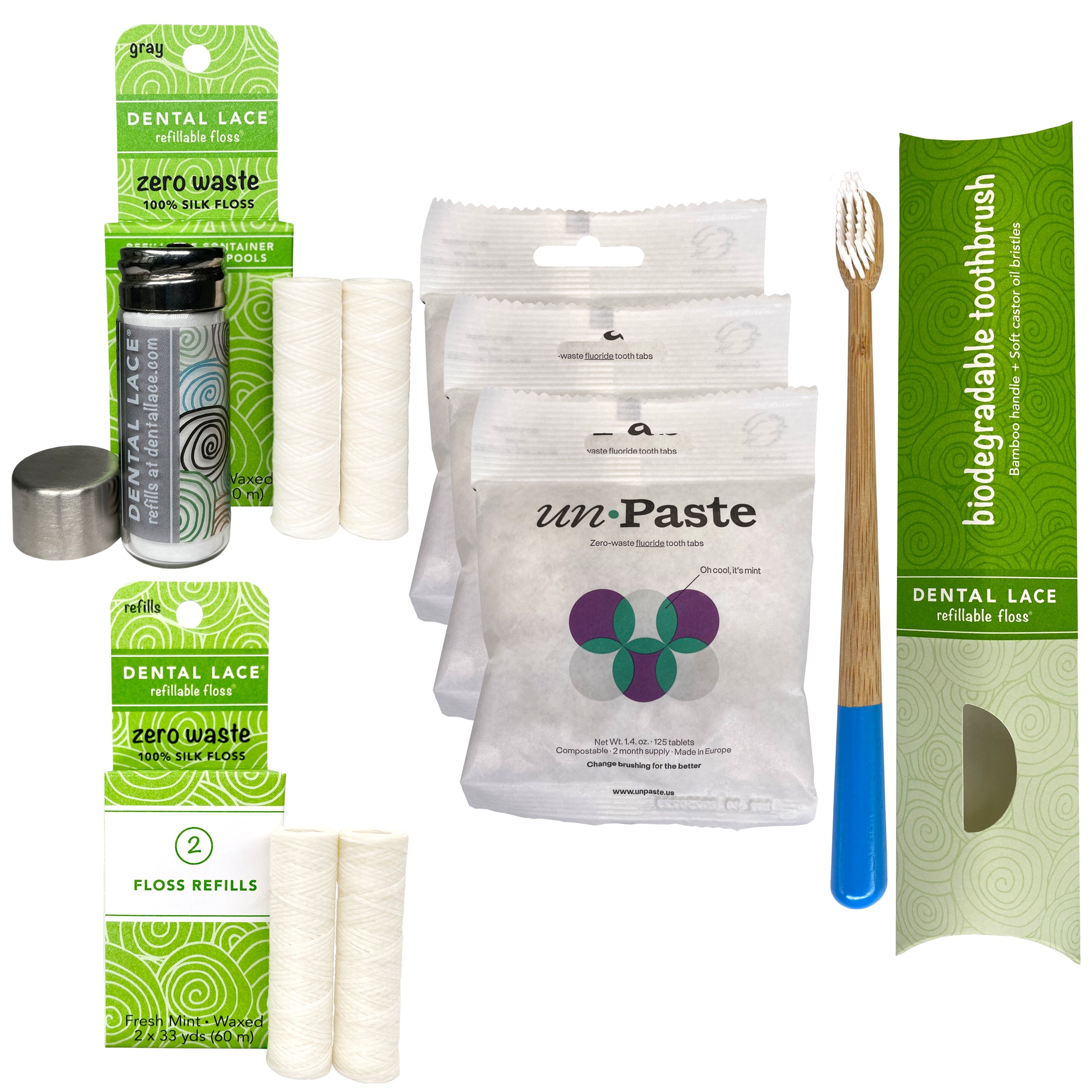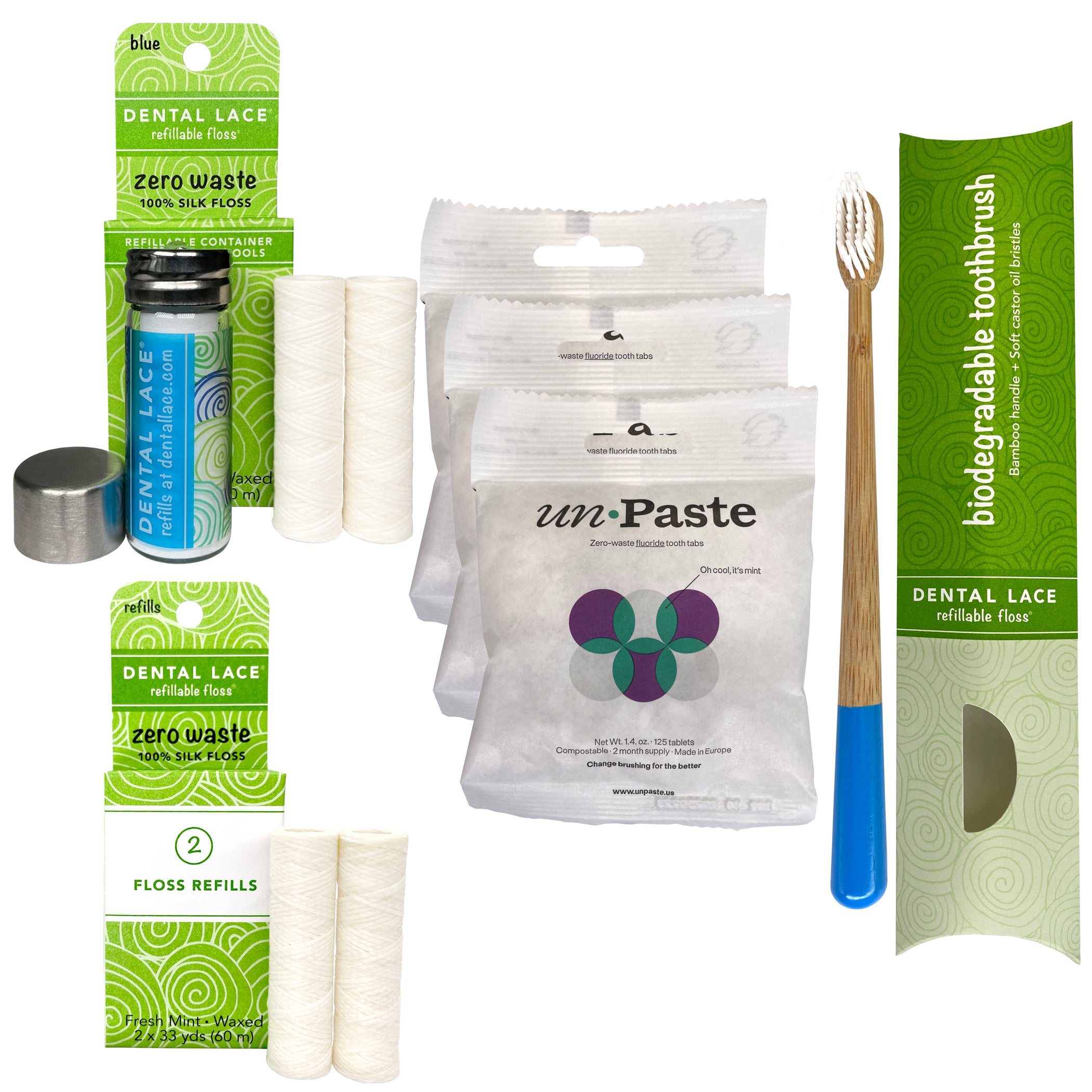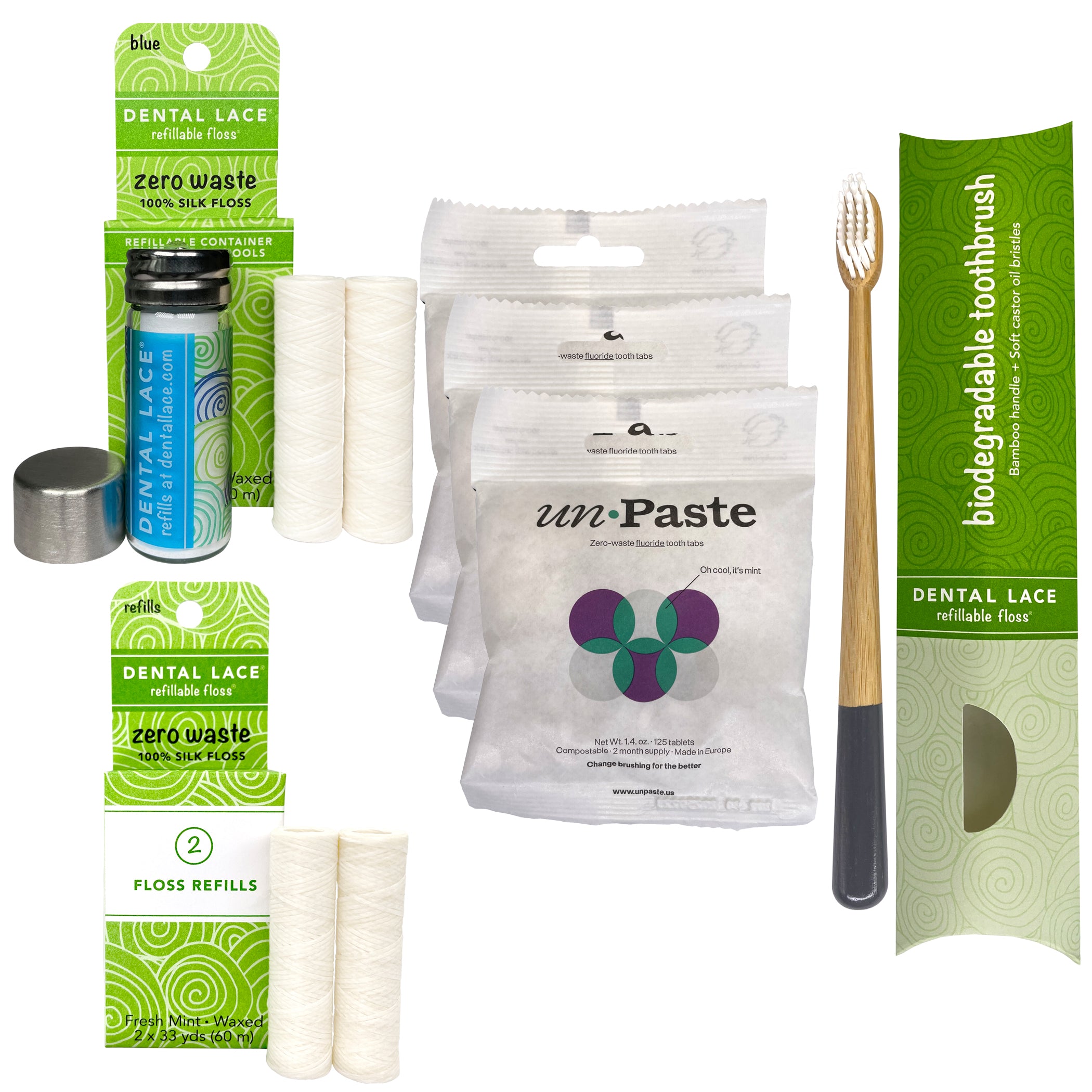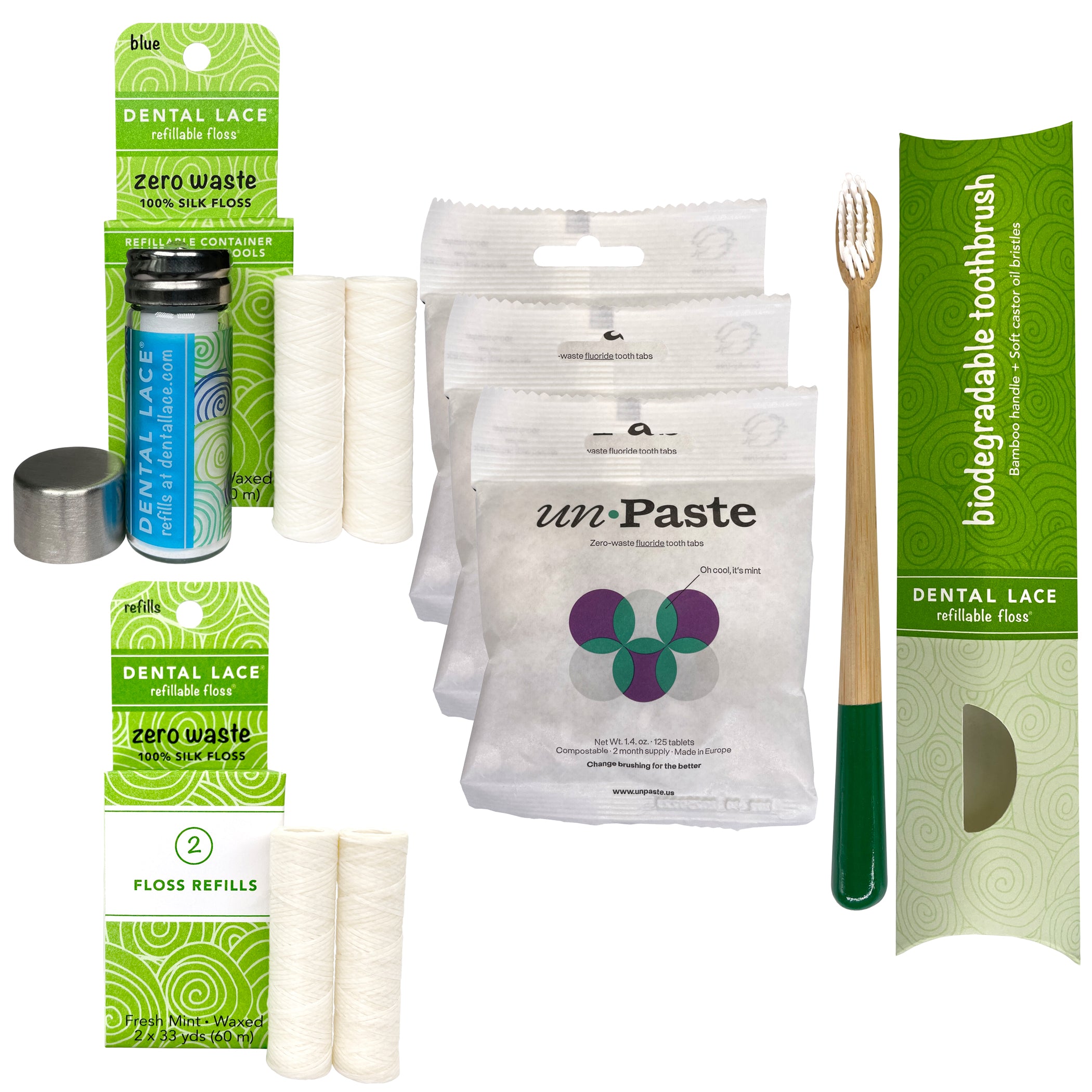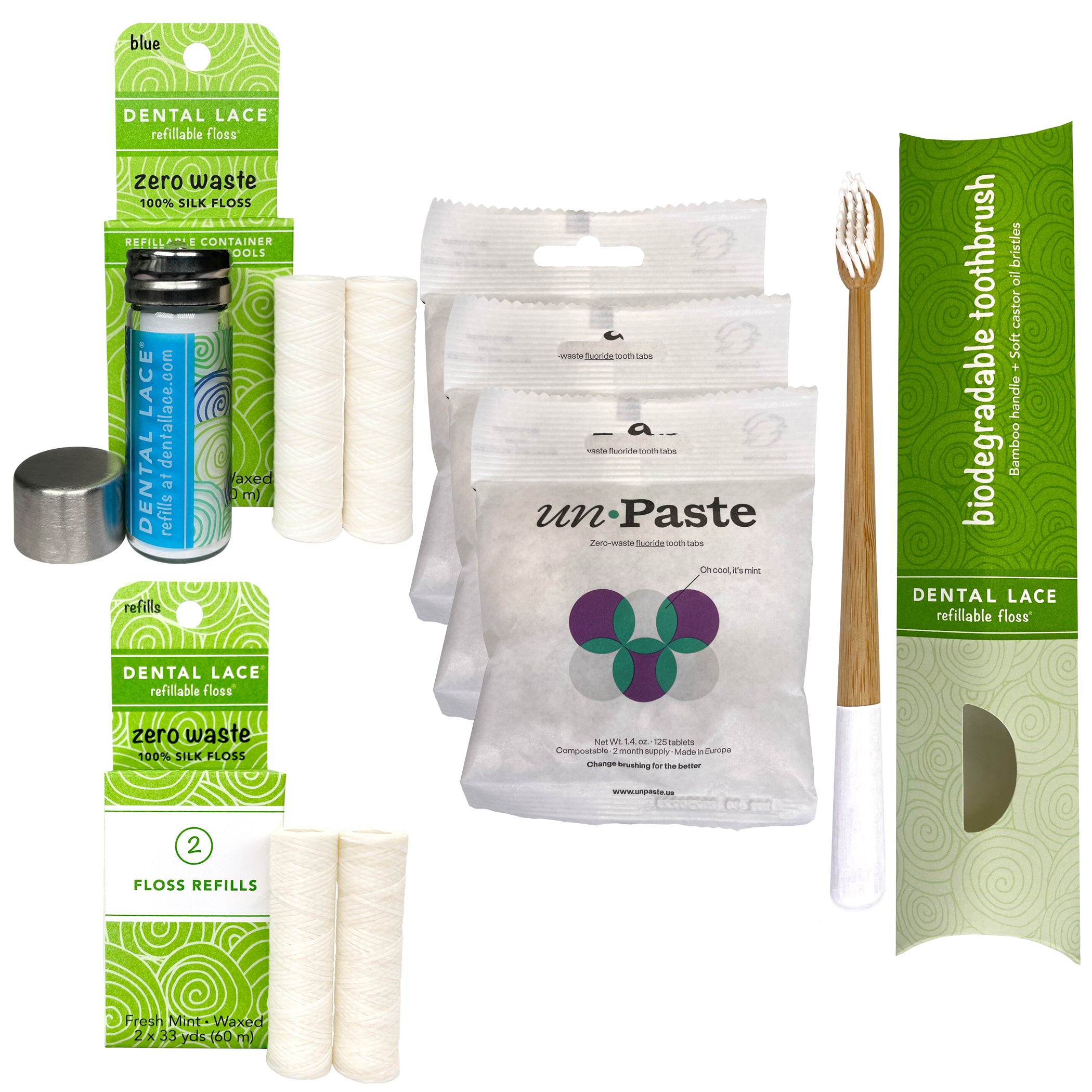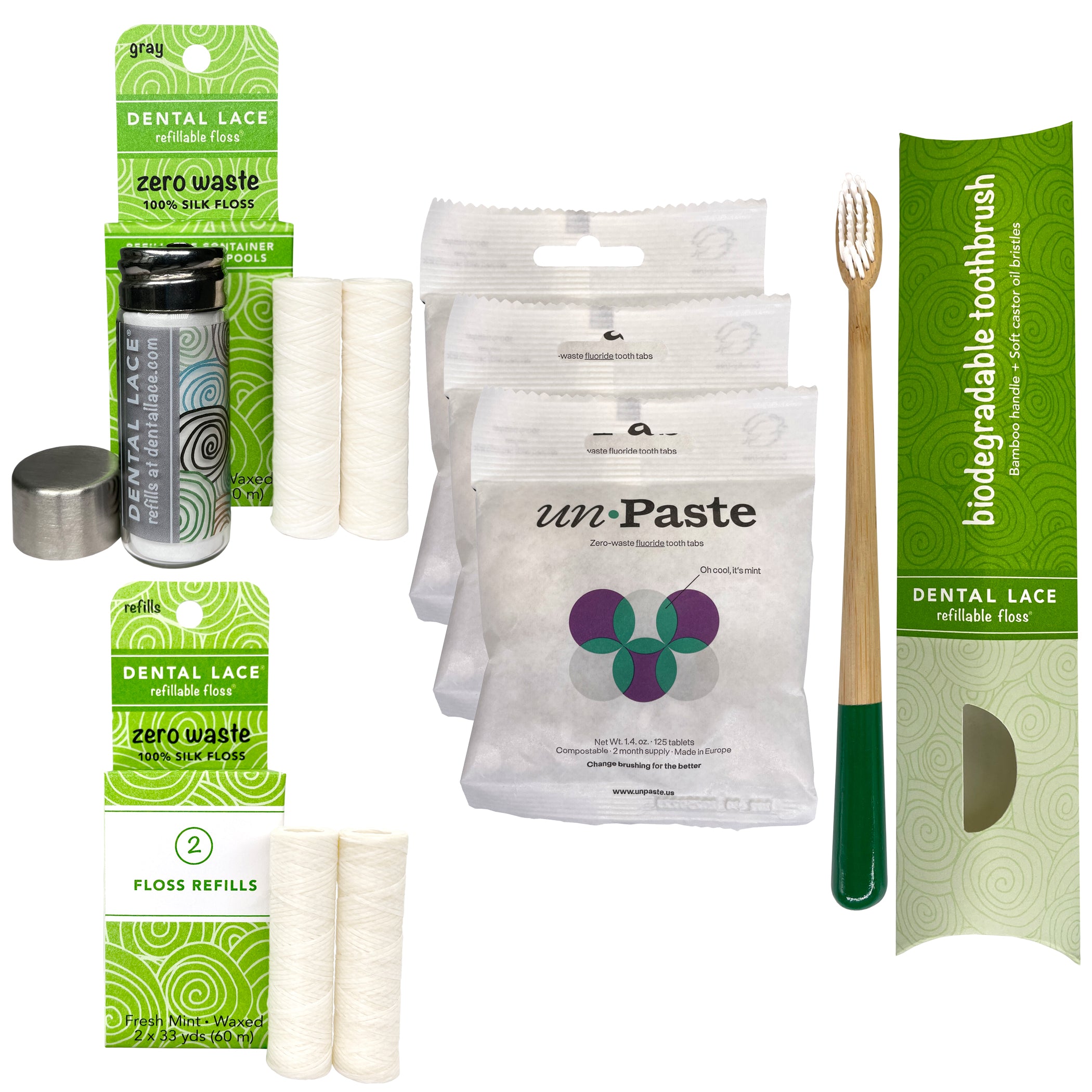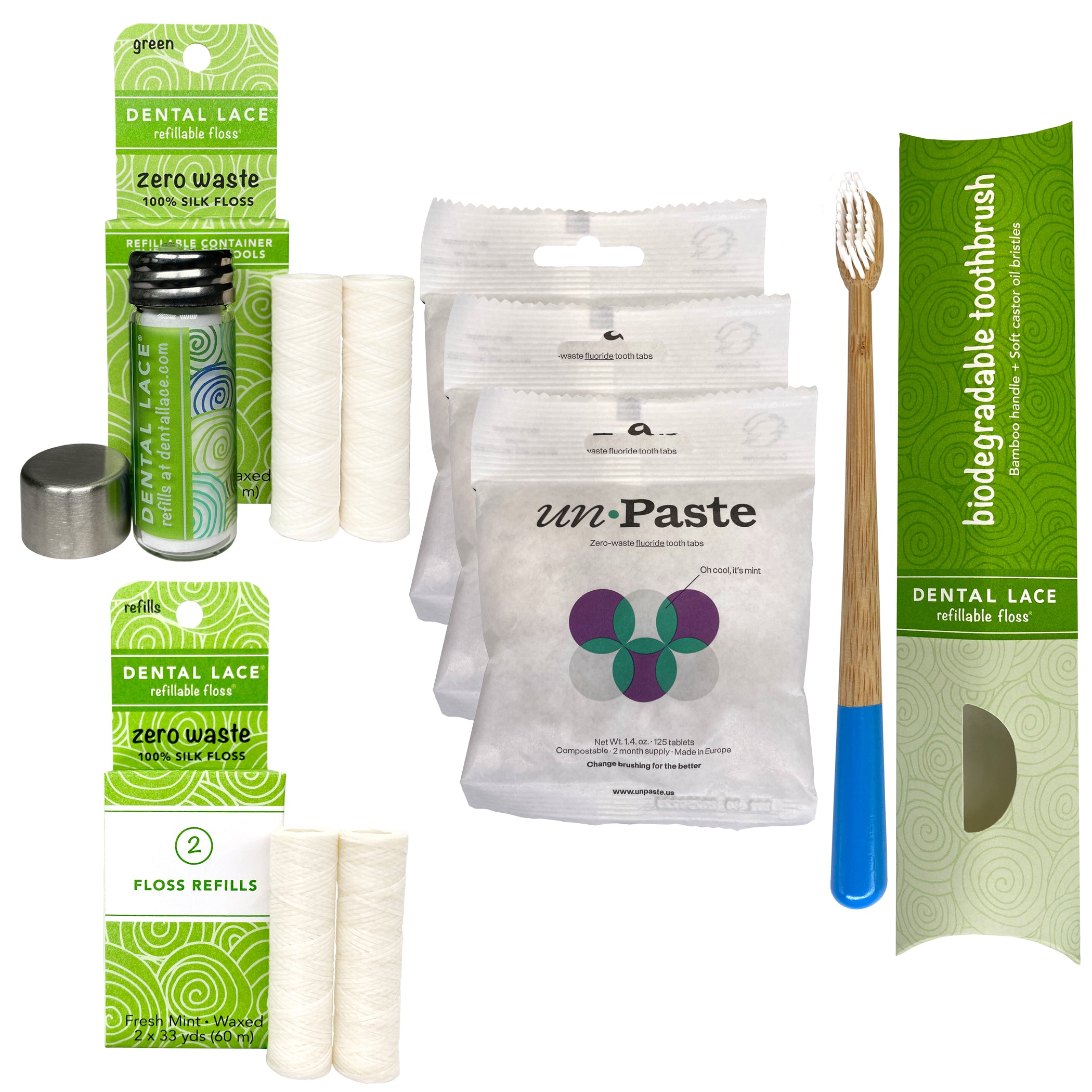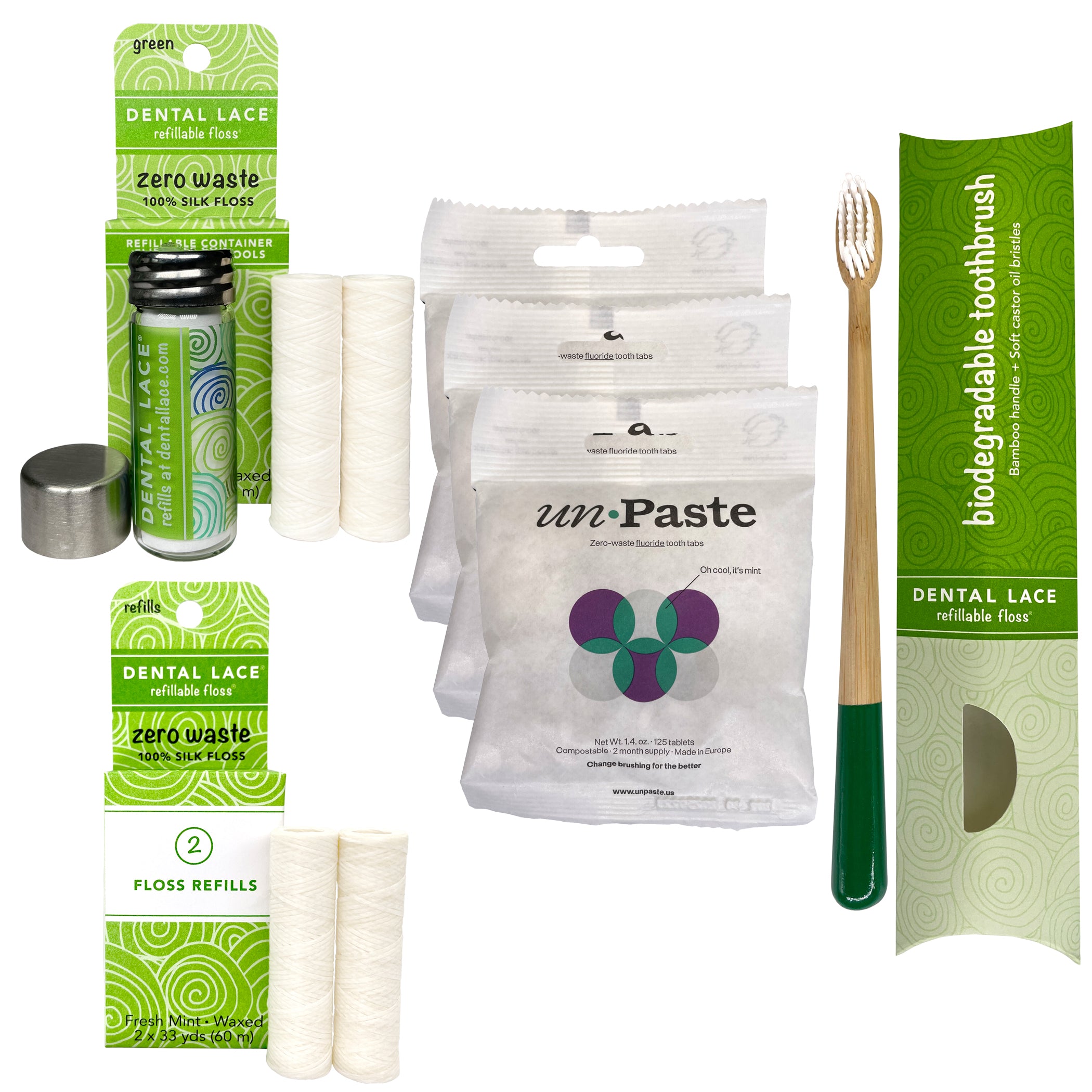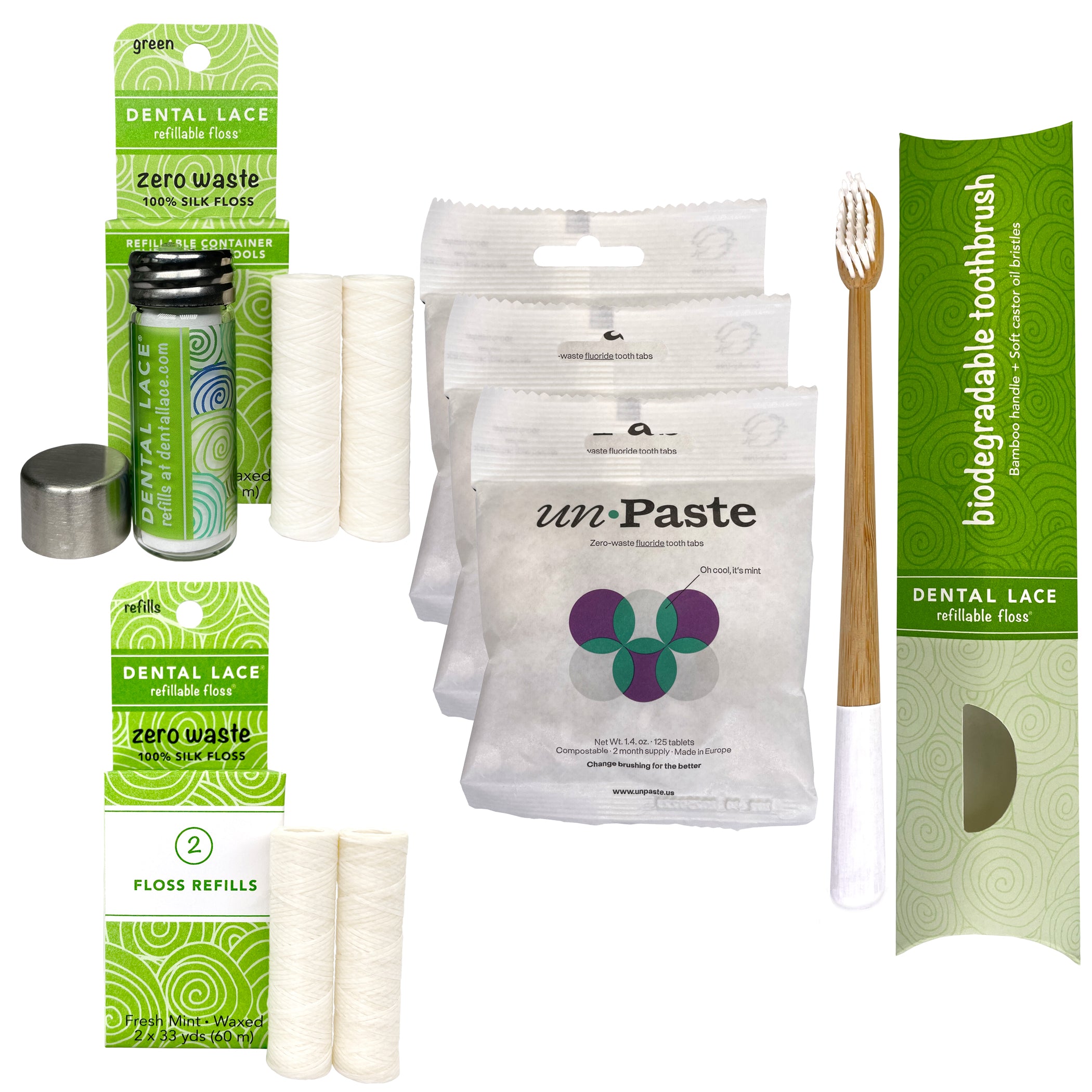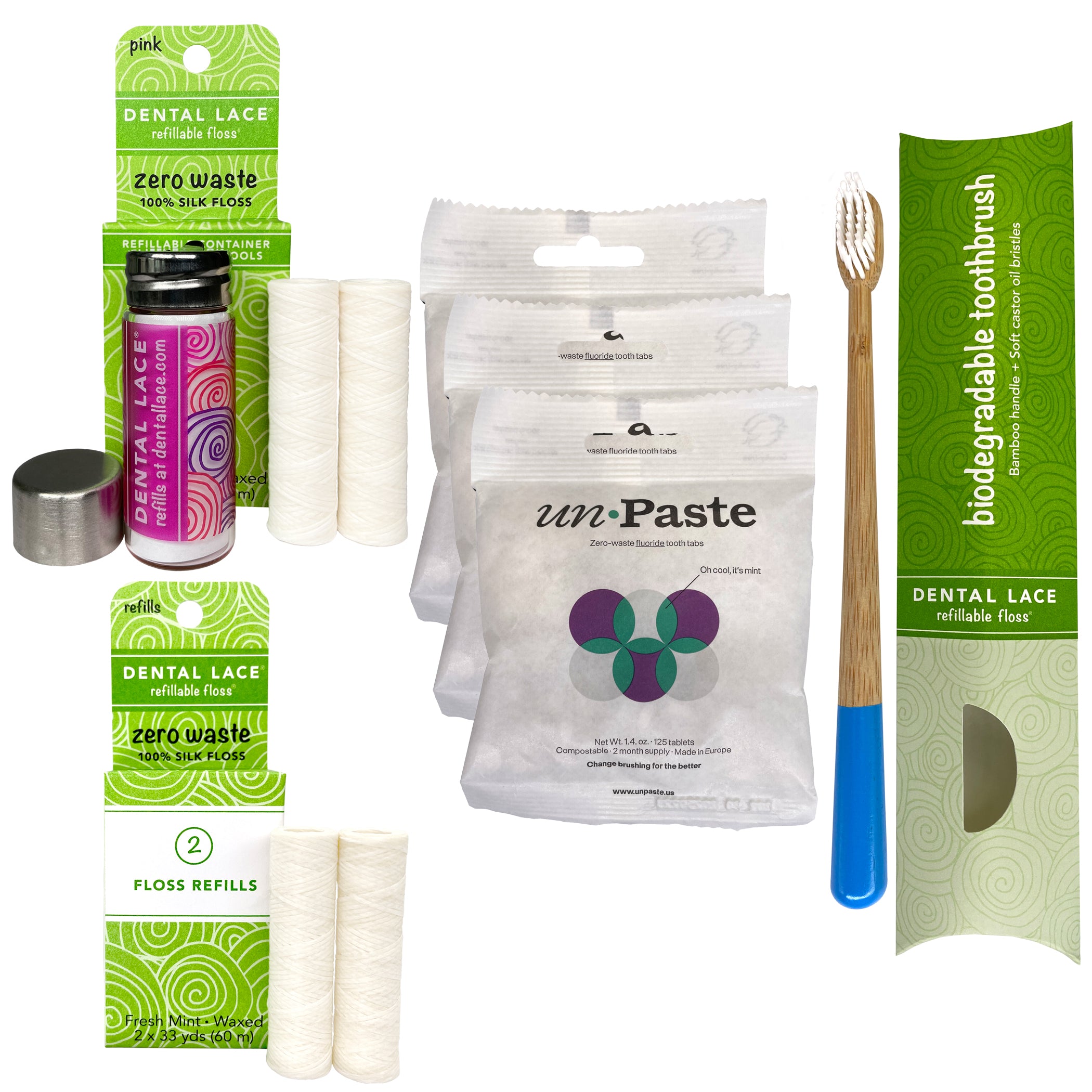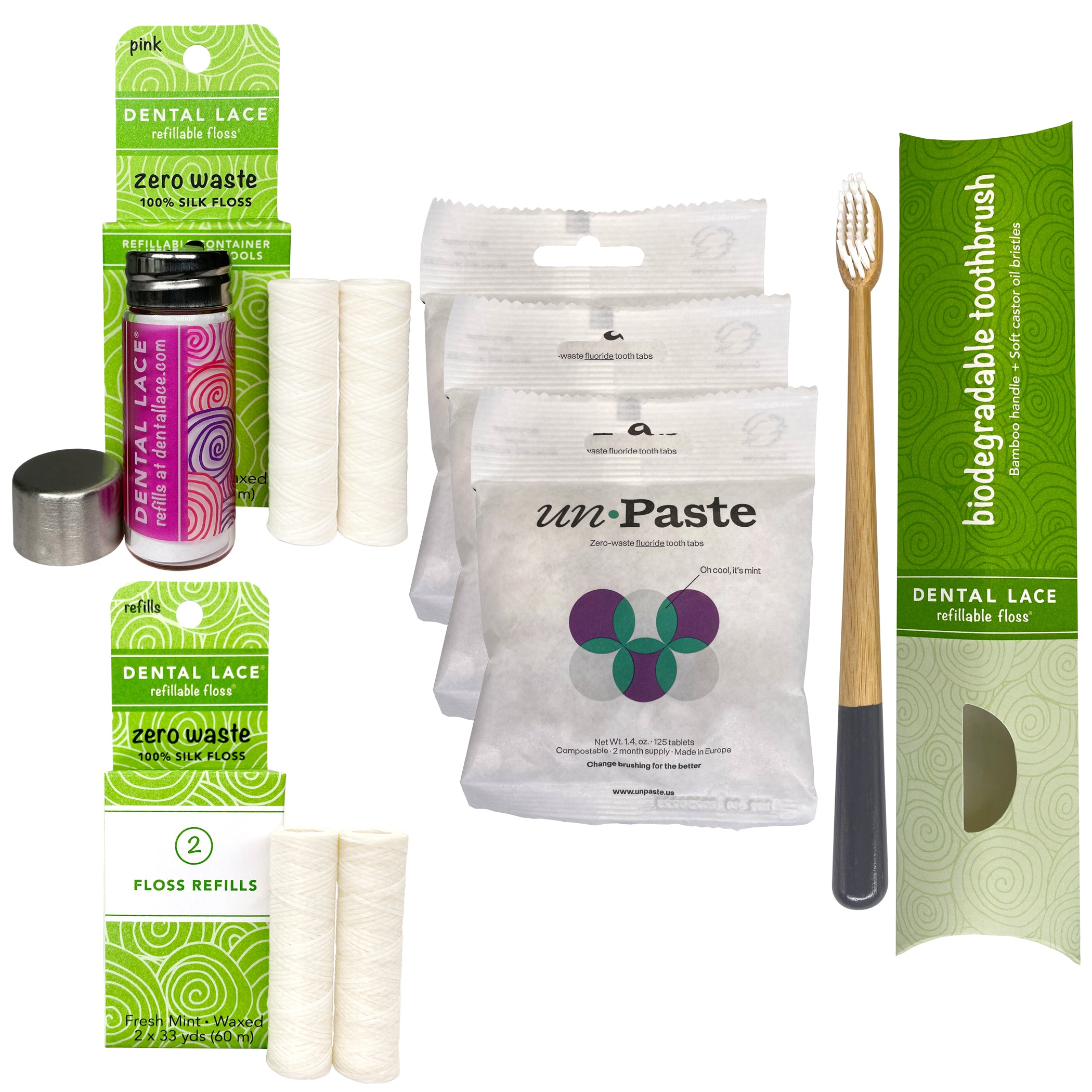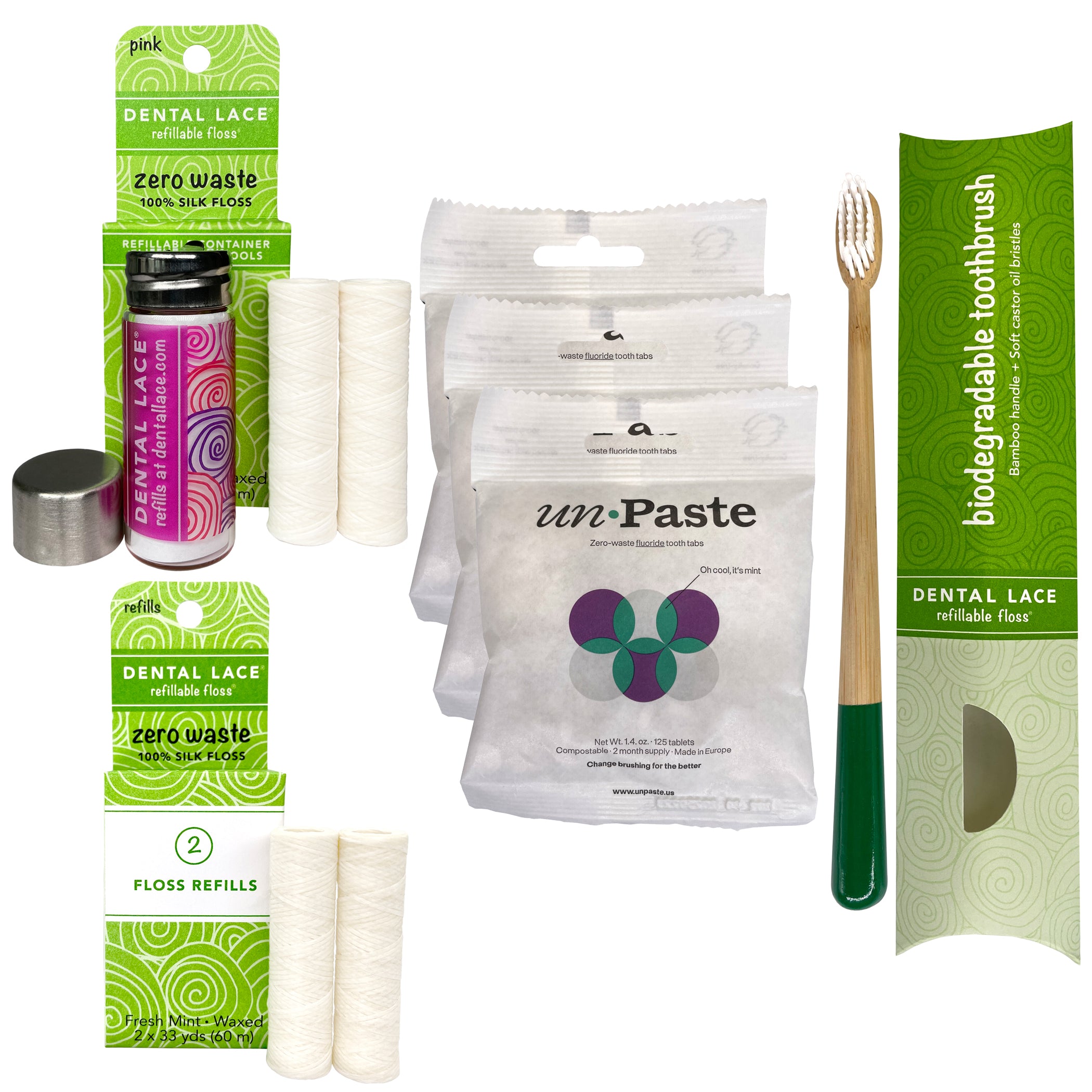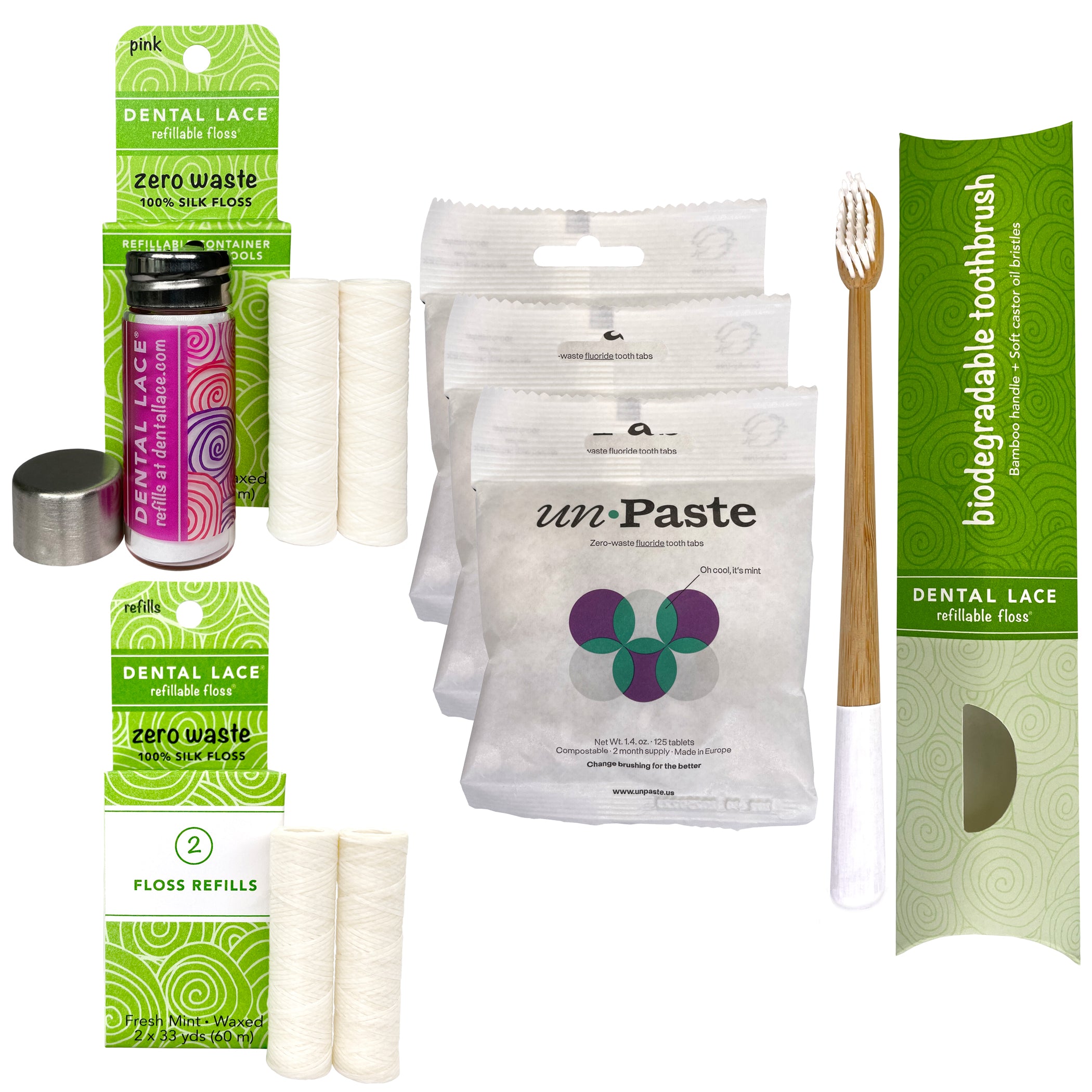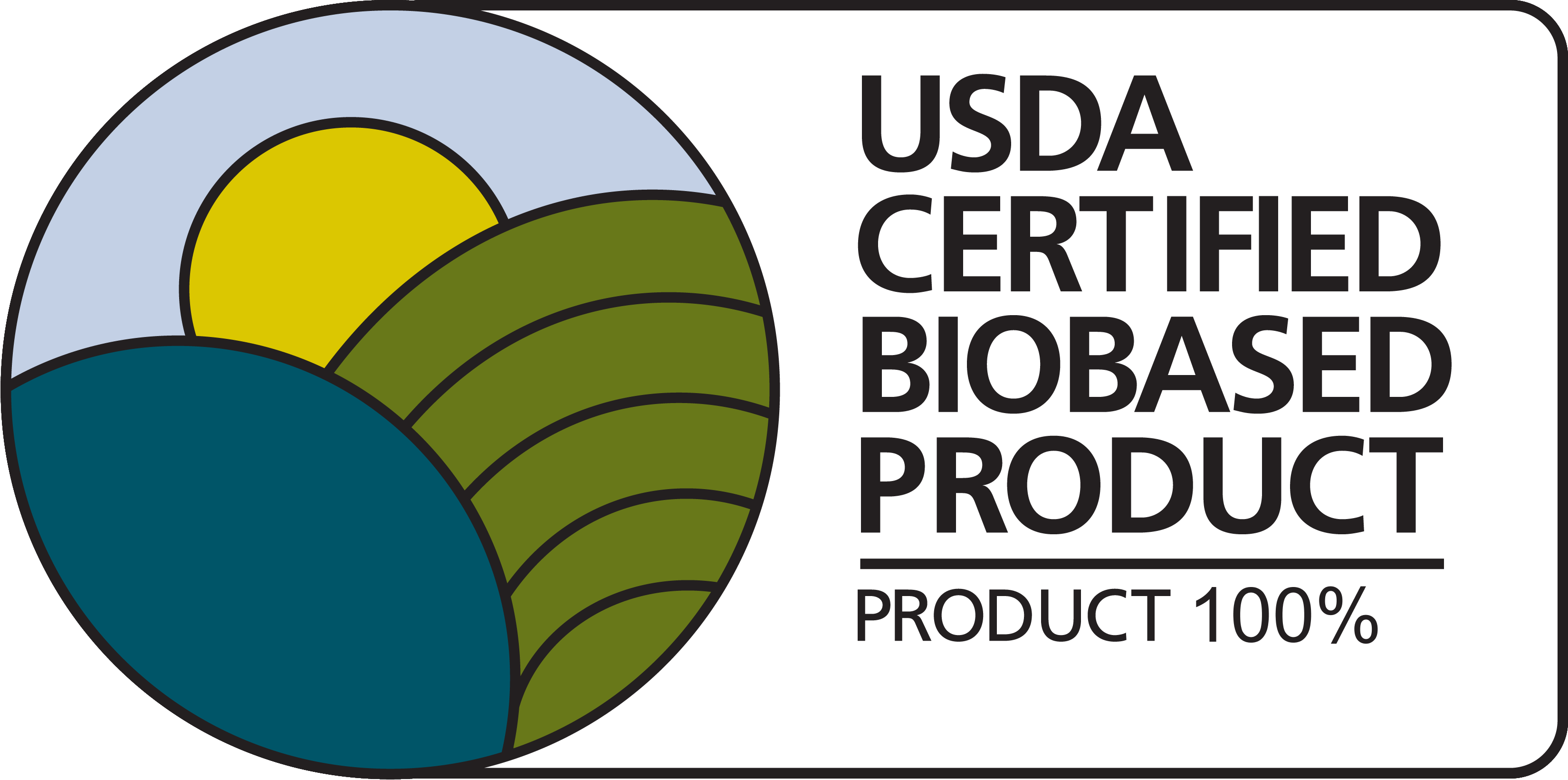 Love it or money back guarantee

Over 10,000 happy customers!
What Customers Say
It helped me a lot i strongly reccomend it for anyone.

Kerel White
Me and my wife are using the products for some period and we are very satisfied.

Tom Hardons
I started using it 1 month ago and the results are amazing.Dont think start using it.

Barbara Smith
Love that is reusable and eco friendly plus amazing transformation.

Linda Johnson
Amazing products i bought for my whole family and reccomend them to all my friends.

Jessica Thompson
Congratulations on creating such a great product! I saw you on the news and was inspired to support your environmentally friendly work and spirit. Just placed my first order... All the best and blessings for helping this world!

Terry
ZERO WASTE

Dental Lace Refillable Floss® is a 100% zero waste, refillable and eco-friendly dental floss.

BEAUTIFUL PACKAGED

Each floss spool is packaged in a glass jar with stainless steel cap or compostable bags.

1000's of 5 star reviews

Customers are satisfied with our products and our 24/7 customer service team ensures a great shopping experience.