Zero Waste Bundle - Silk Floss & Bamboo Toothbrush Bundle
Regular price

Sale price

$17.00
This bundle is the perfect place to start if you want great dental health without leaving a trail of plastic waste. 
Our bundle contains a biodegradable, zero-waste bamboo toothbrush and a 4-month supply of our 100% Silk Floss. This bundle is the perfect eco-friendly and economical dental hygiene solution. The floss container's zero-waste construction is plastic-free and the strong silk floss inside is fully biodegradable. The glass container combined with our silk refills offers an easy, sustainable solution for reducing your use of single-use plastics and taking care of your dental health. 
Why Bamboo?
Bamboo is the perfect material for the toothbrush as it is a sustainable, renewable resource, beautiful to look at, warm to the touch, and fully biodegradable. The natural antibacterial and antifungal properties of bamboo mean the toothbrush is hygienic too. 
What's Inside 
- Bamboo toothbrush 
- Refillable glass container
- 4-month supply of original Silk Floss (Easily refill the floss for about $3 per month with our auto-ship subscriptions)
Detailed Dental Lace Specifications

Glass container = ½" diameter x 2"

Stainless Steel lid with floss cutter = ½" diameter x ½"

Stainless Steel Cap = ½" diameter x ½"

Refill bags are created from polylactic acid (PLA), naturally derived from plants. Certified compostable. = 2" x 3"

100% Silk Floss = 33 yards per spool.

Natural Plant-Based wax.

Natural Mint Essential Oil.

Labels are water-resistant certified compostable bioplastic.(size: 2 ¼" x 1 ½")

Boxes are made of 100% post-consumer fiber that is certified FSC and PCF-free. Manufactured using renewable biogas energy. 100% Recyclable. Printed with soy-based inks.

Bamboo toothbrush with medium plant-based bristles that are made of castor oil.
Zero Waste Packaging that is 100% recyclable. Boxes are made of 100% post-consumer fiber that is certified FSC and PCF-free. Manufactured using renewable biogas energy. Printed with soy-based inks.
100% Certified by the USDA as a Biobased Product.
Share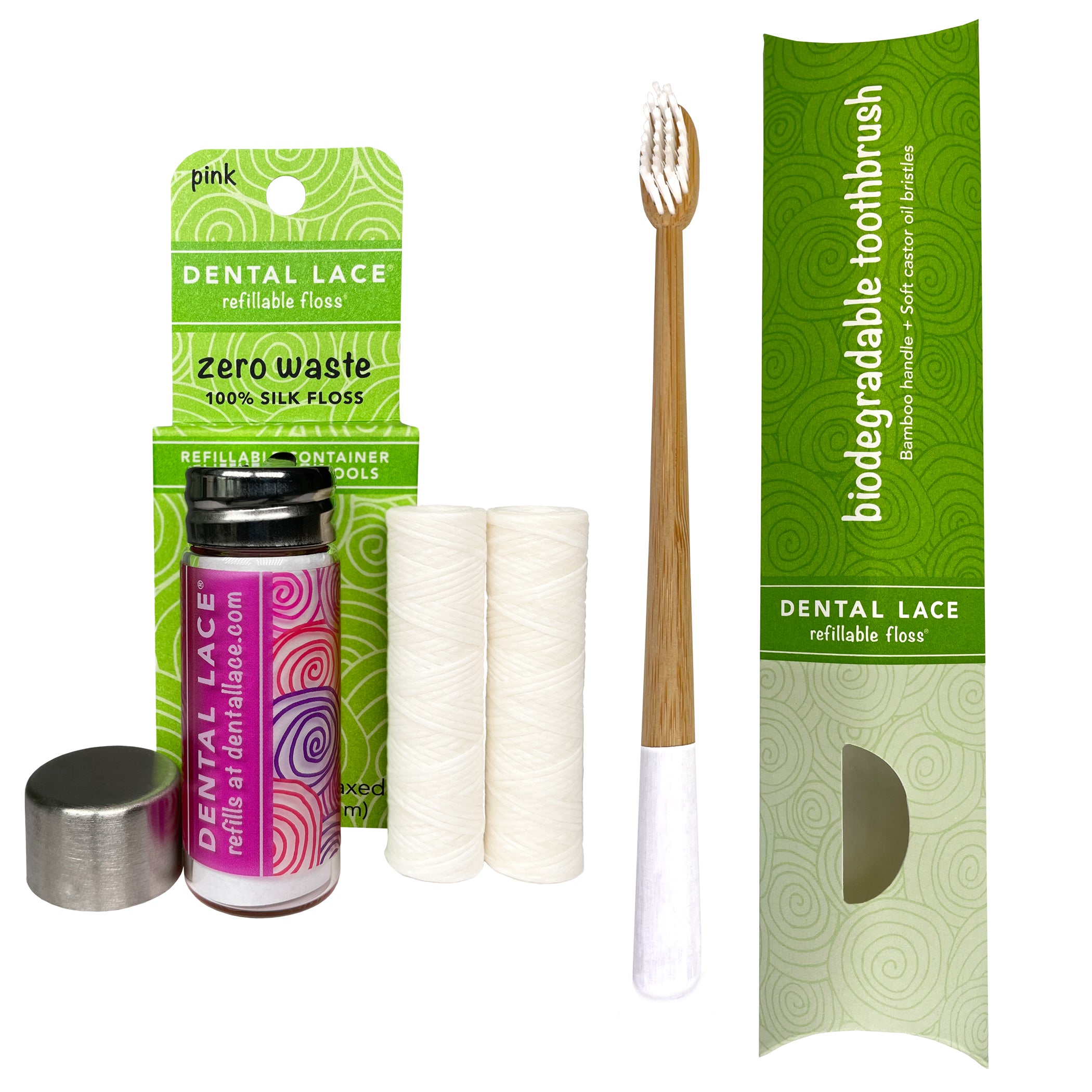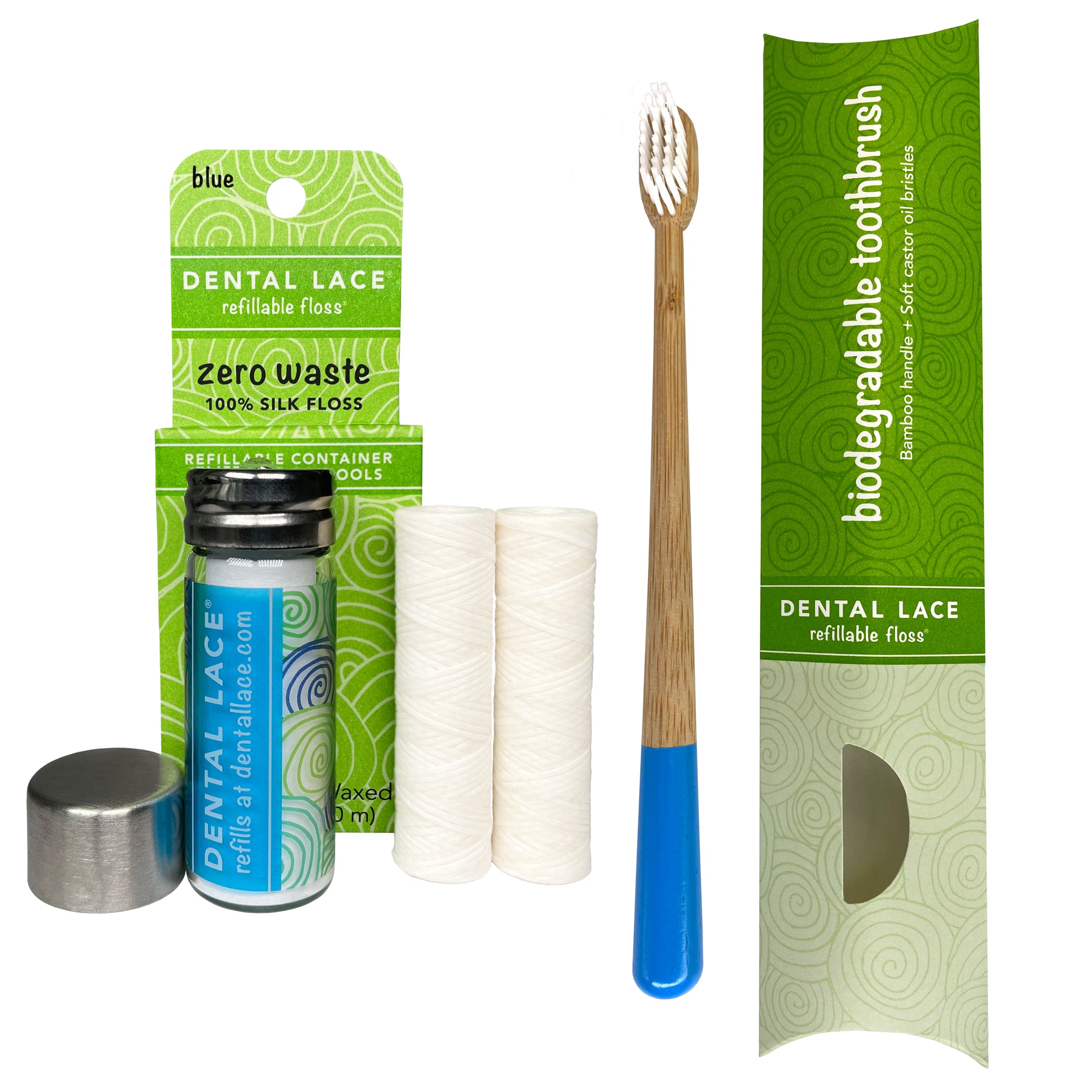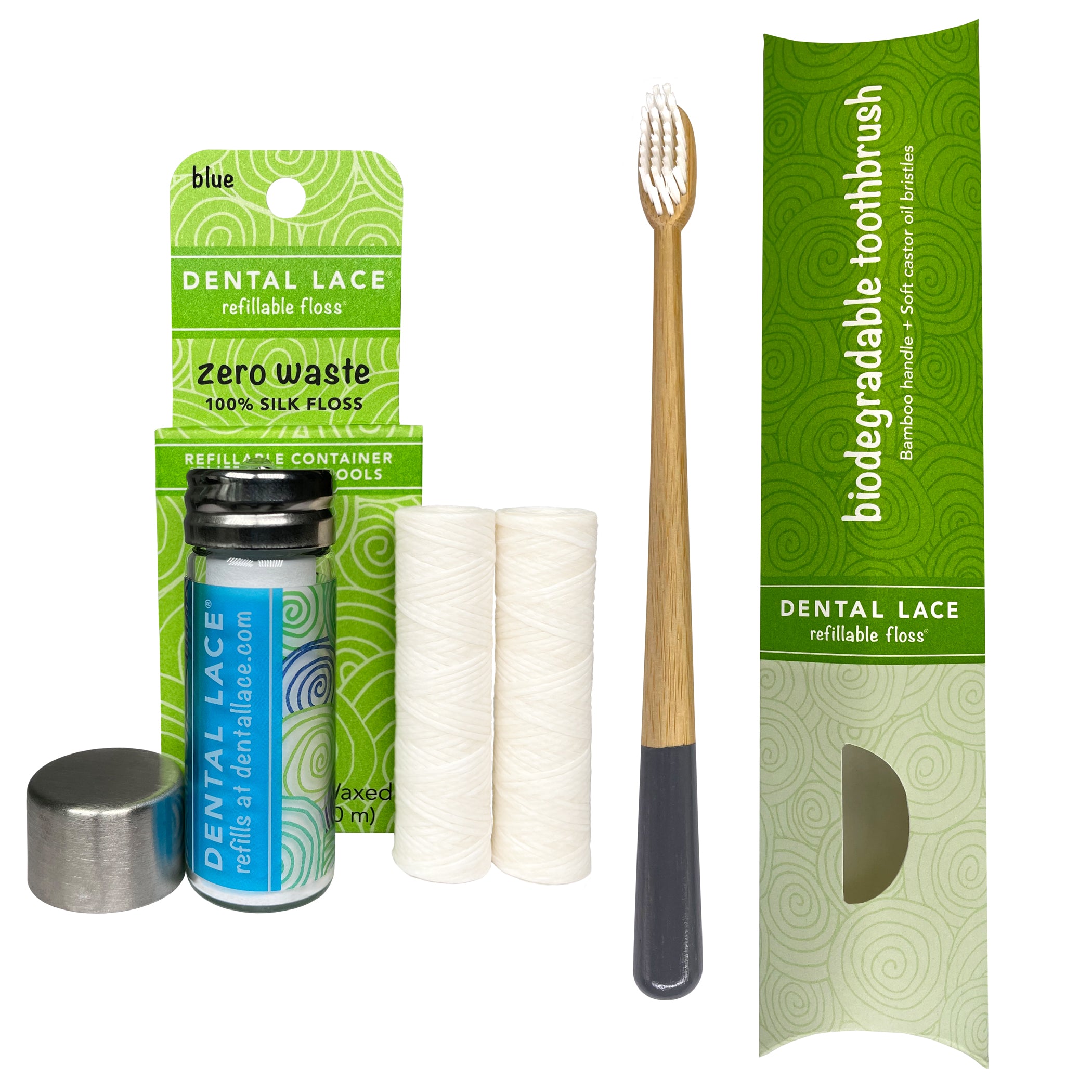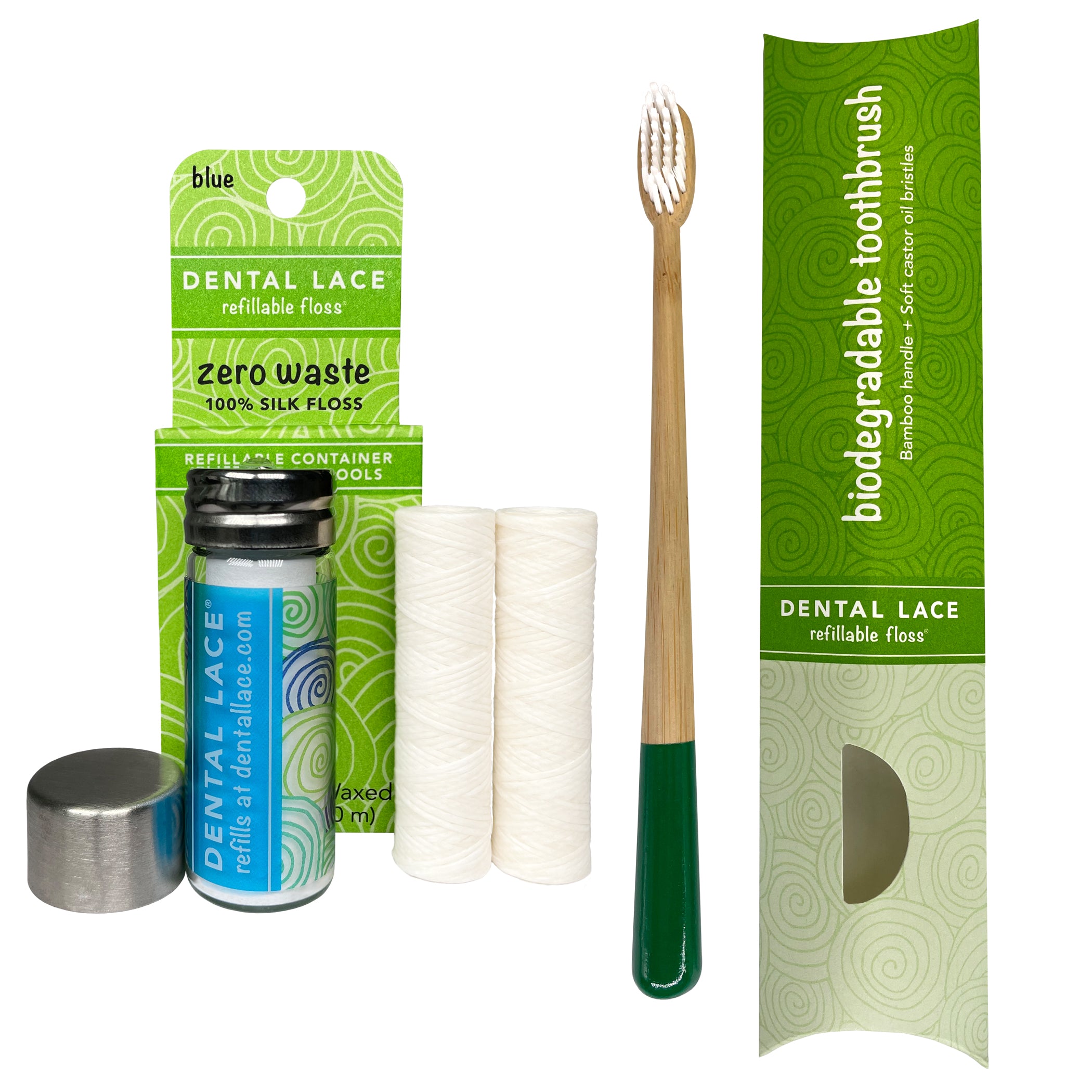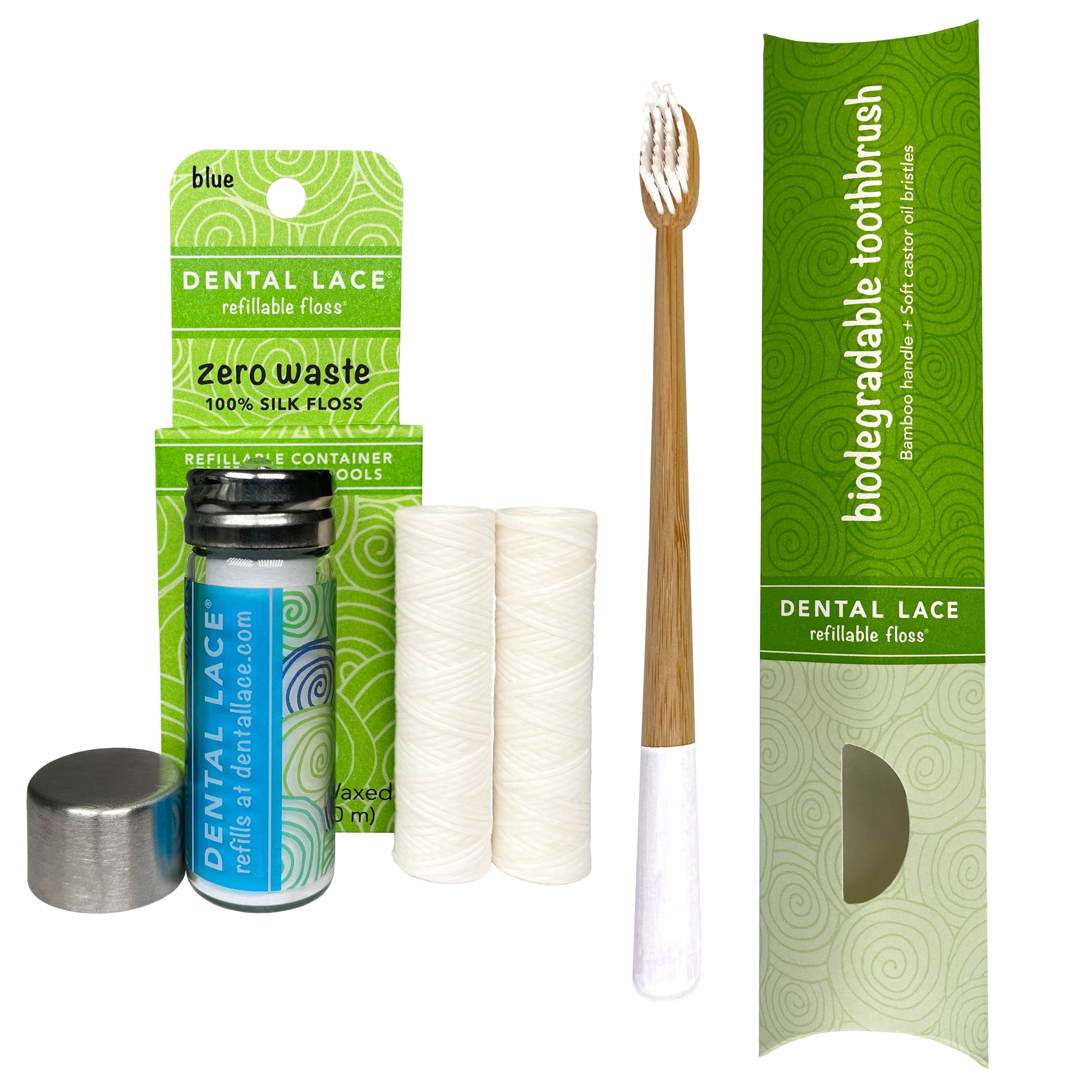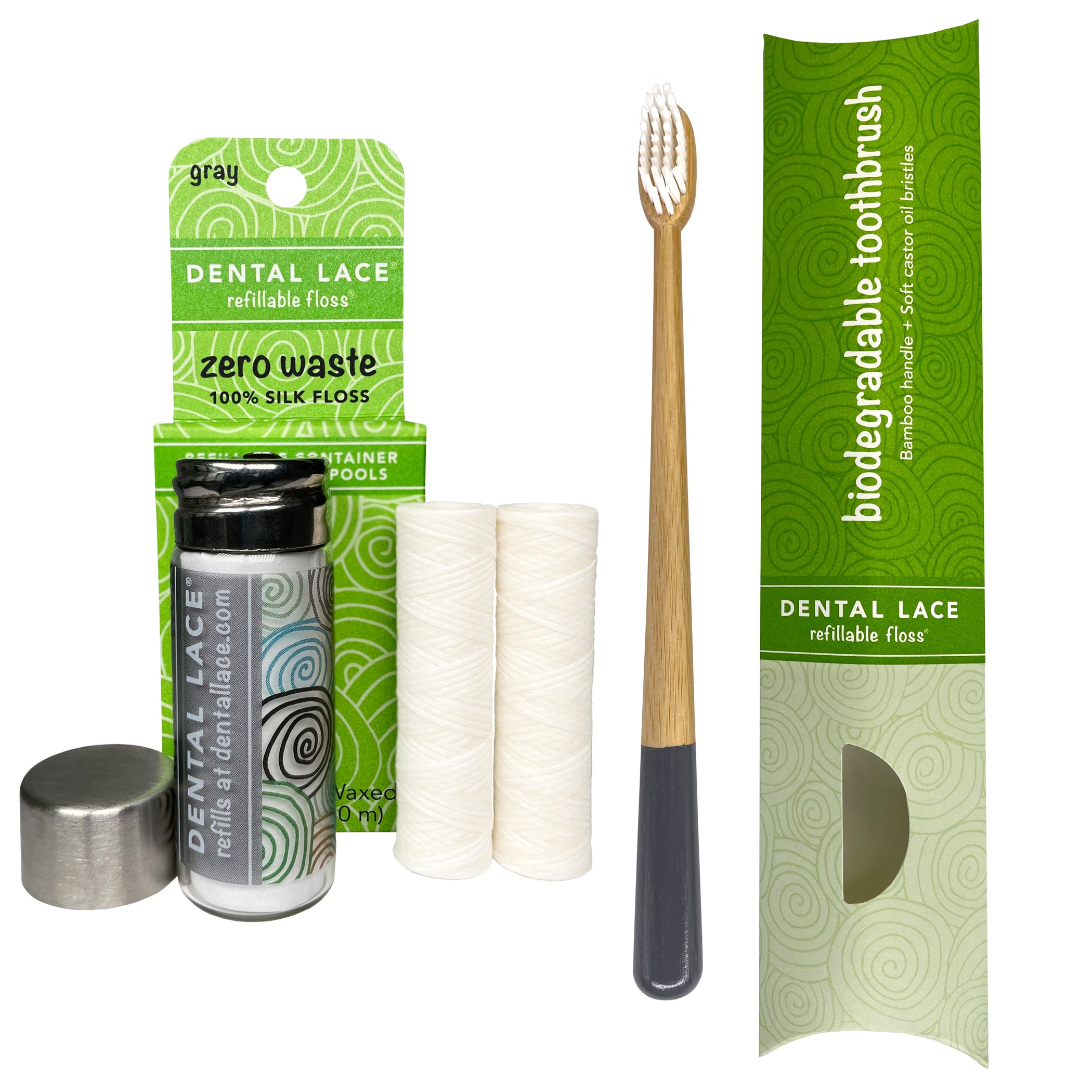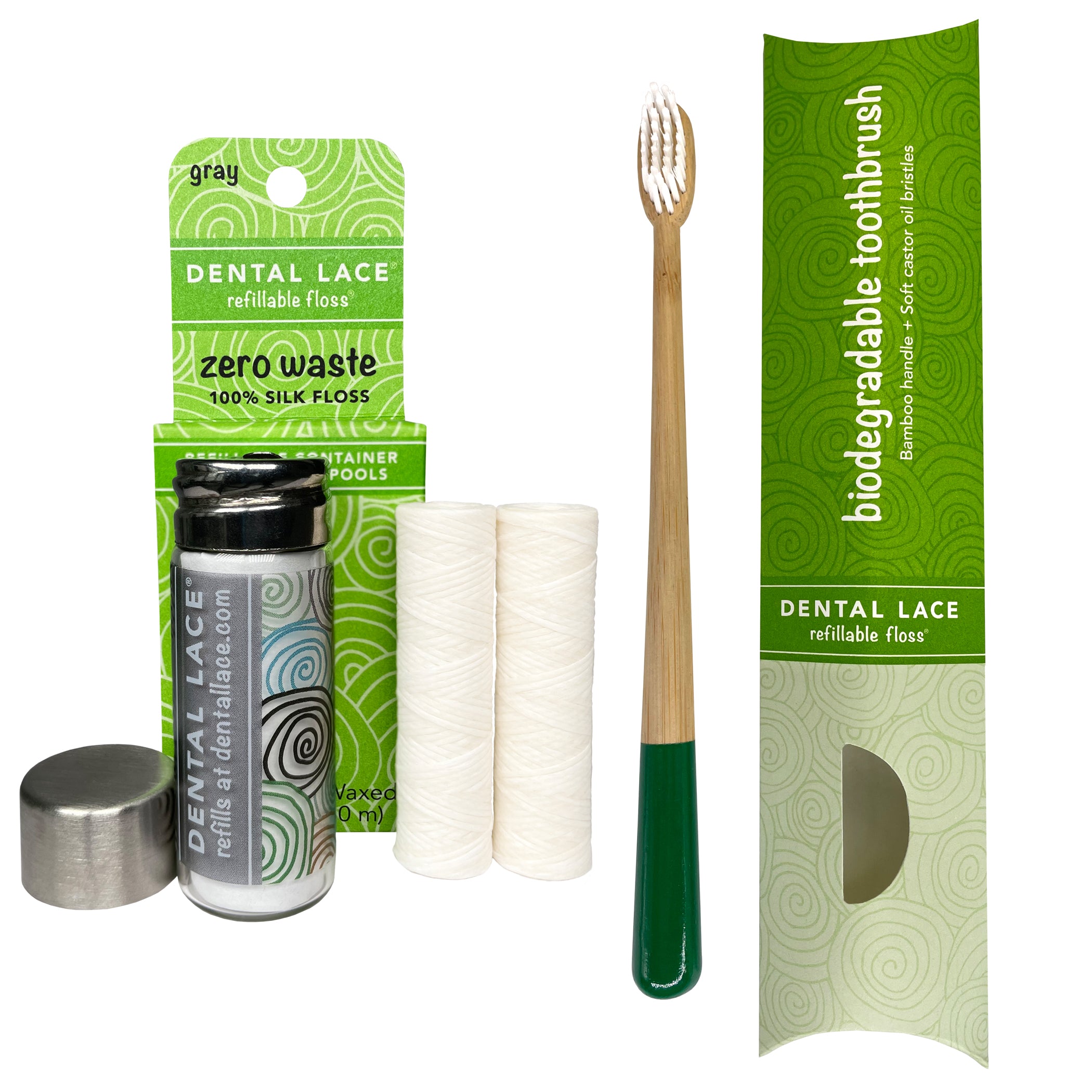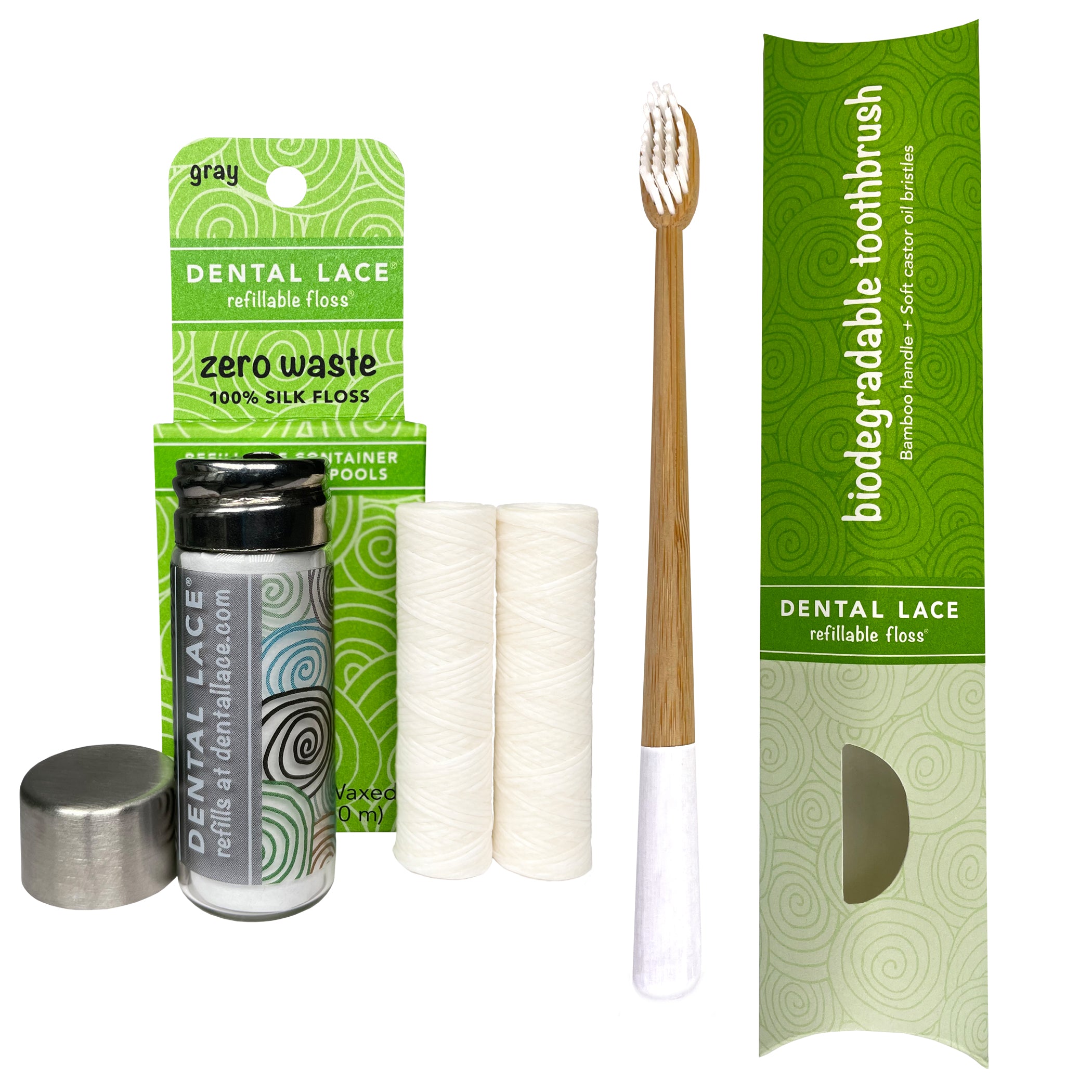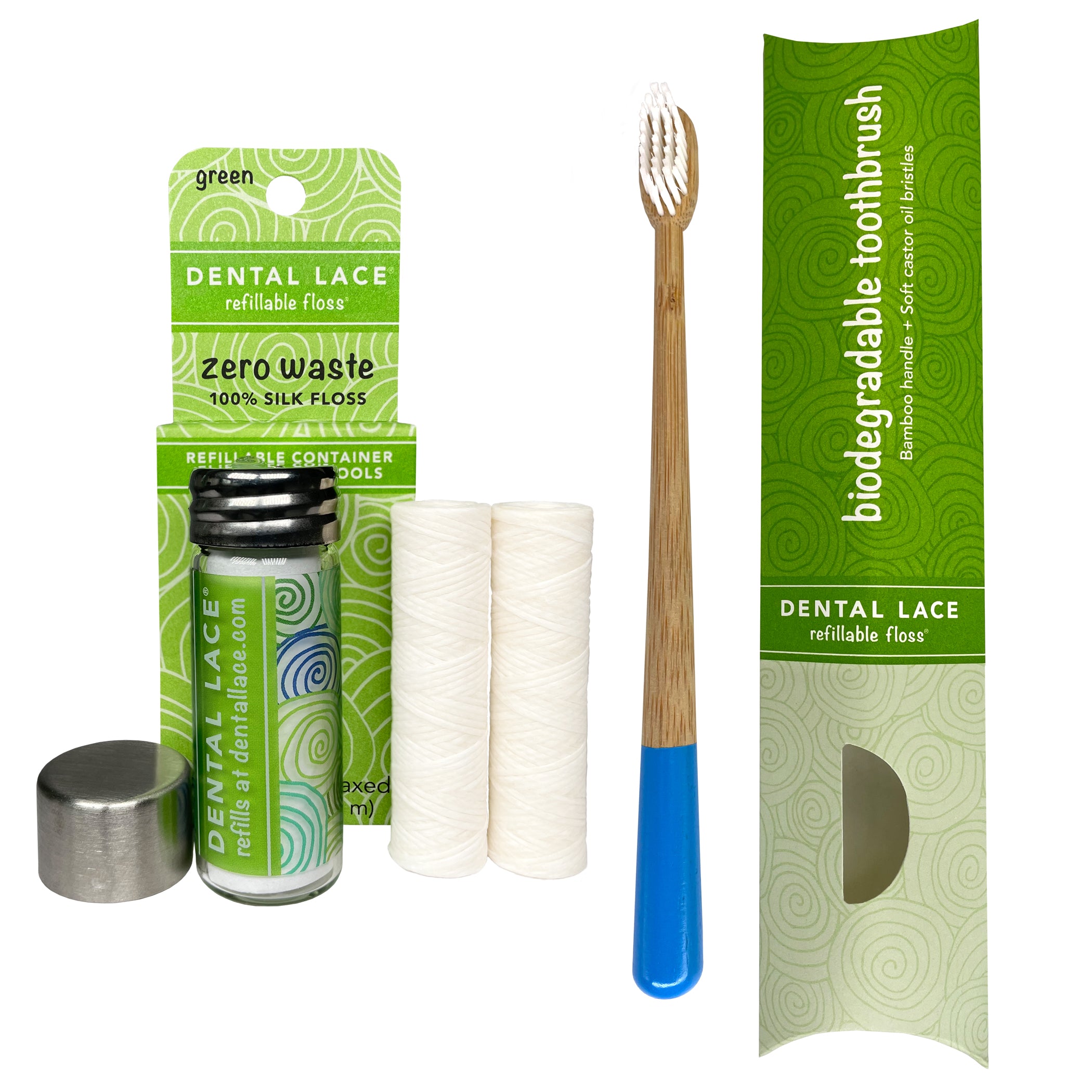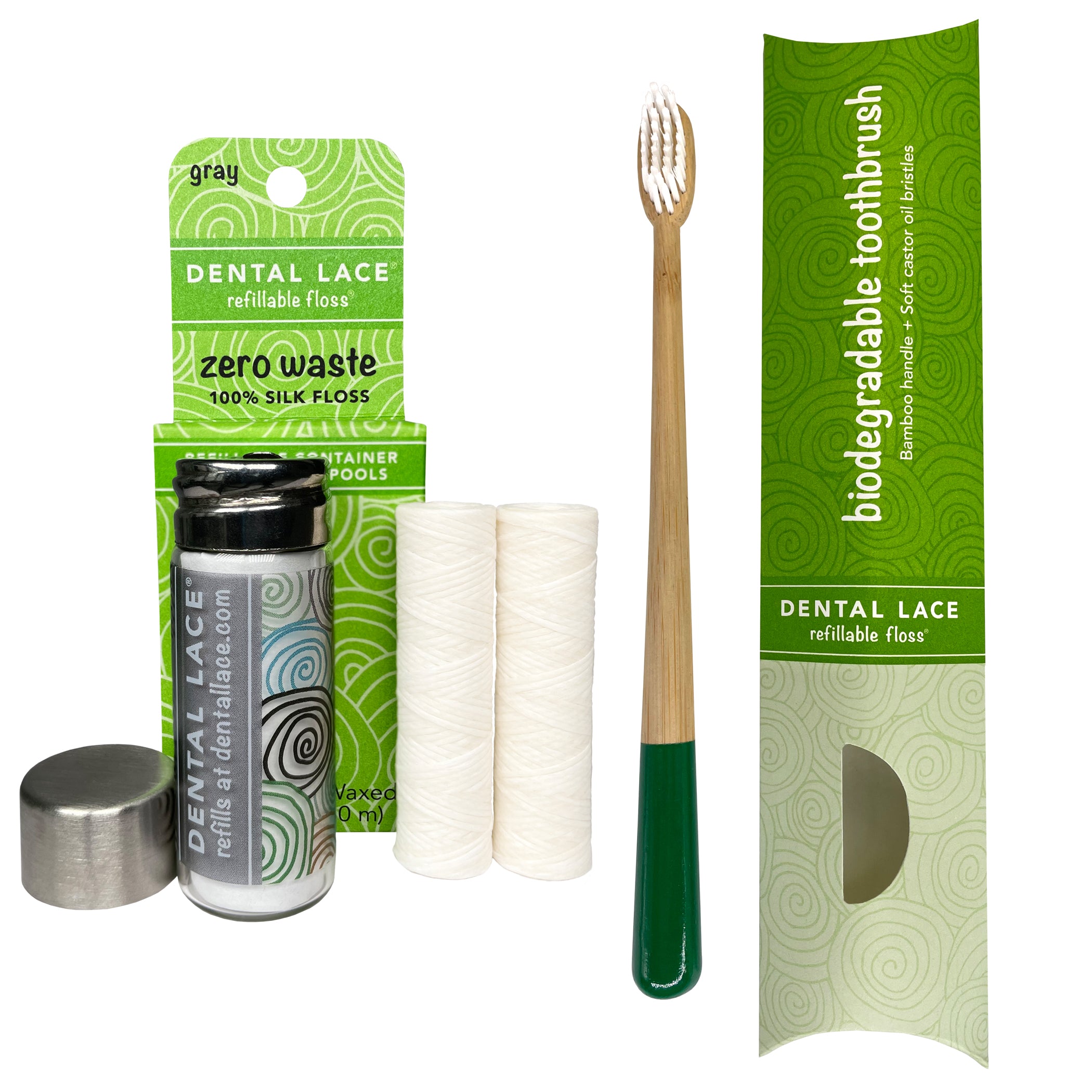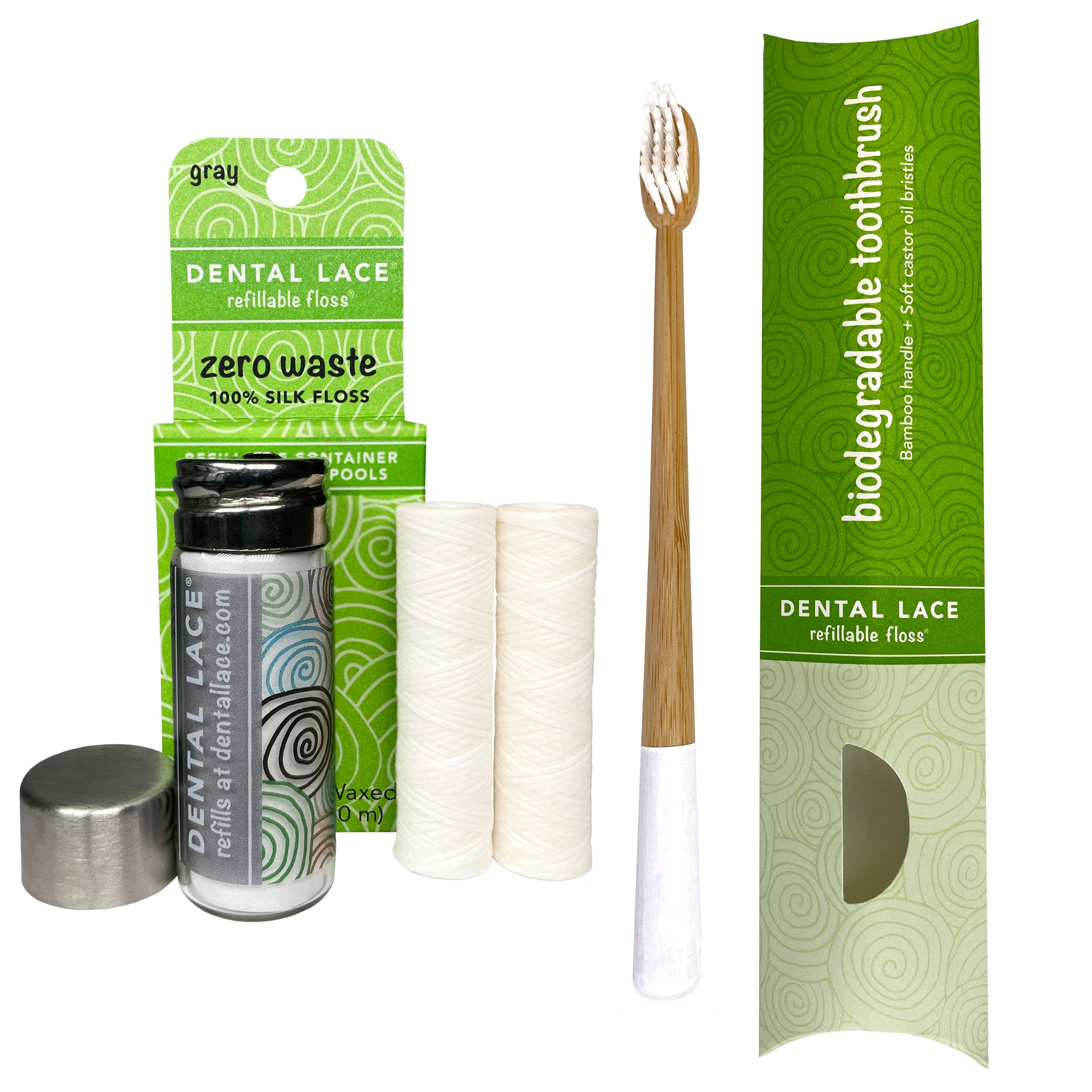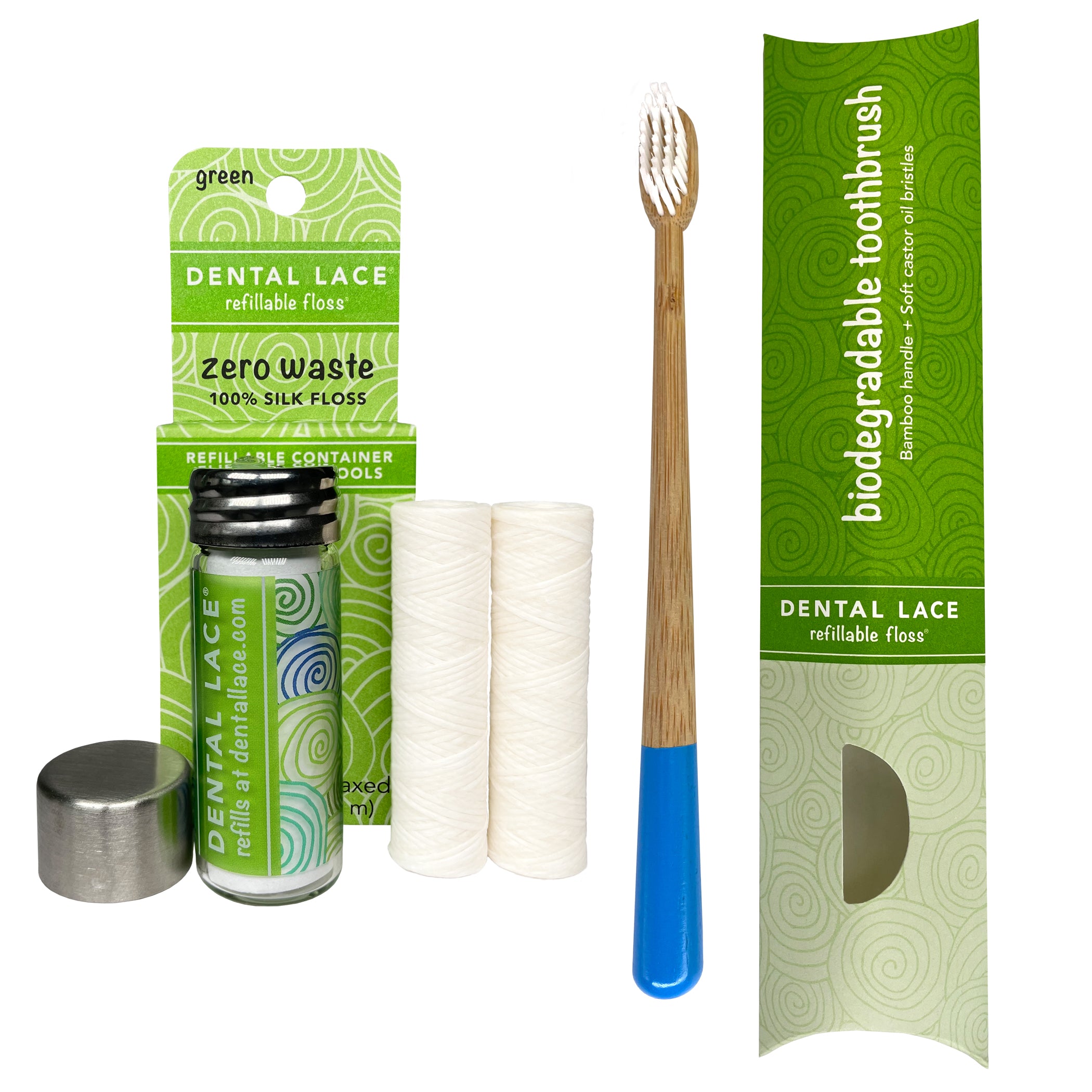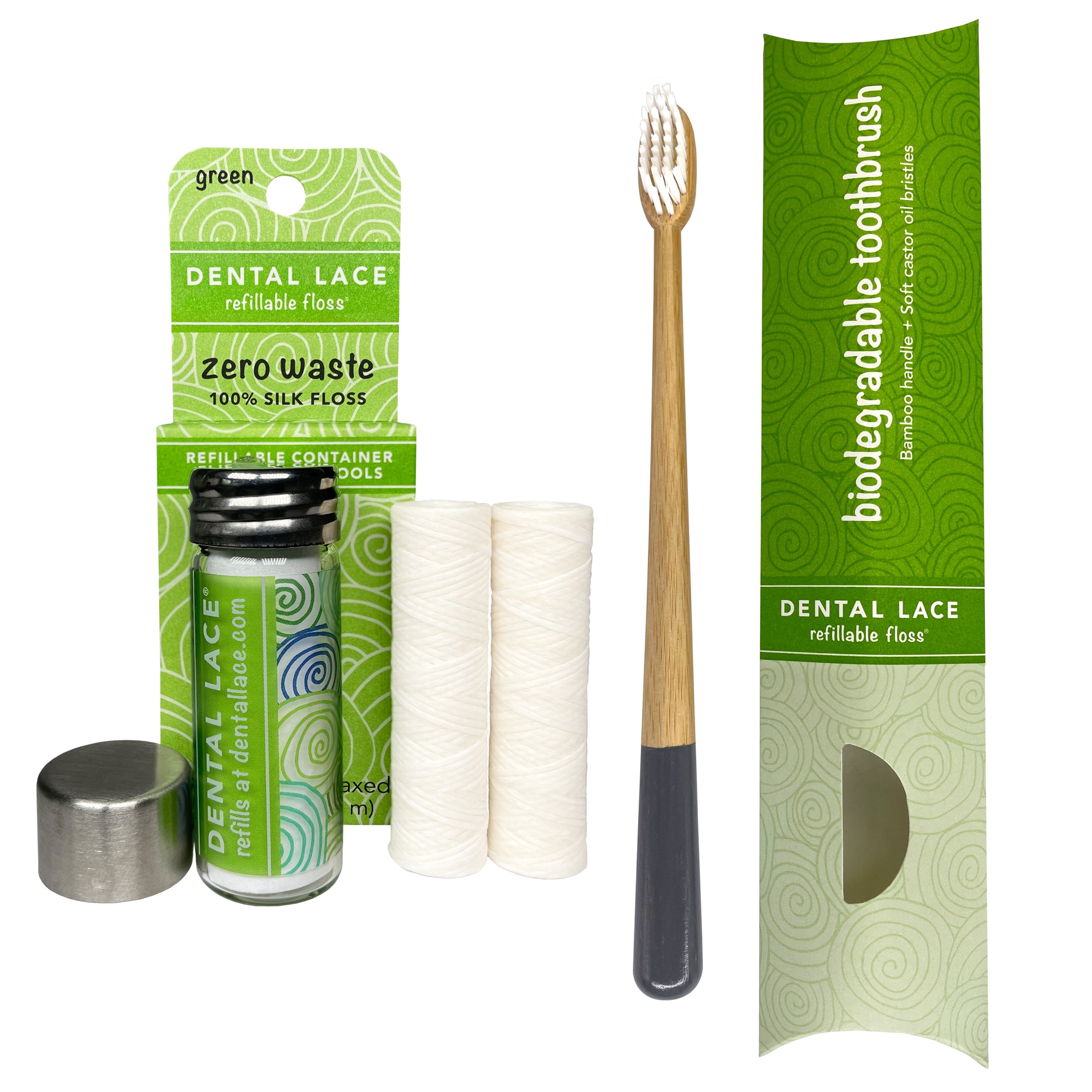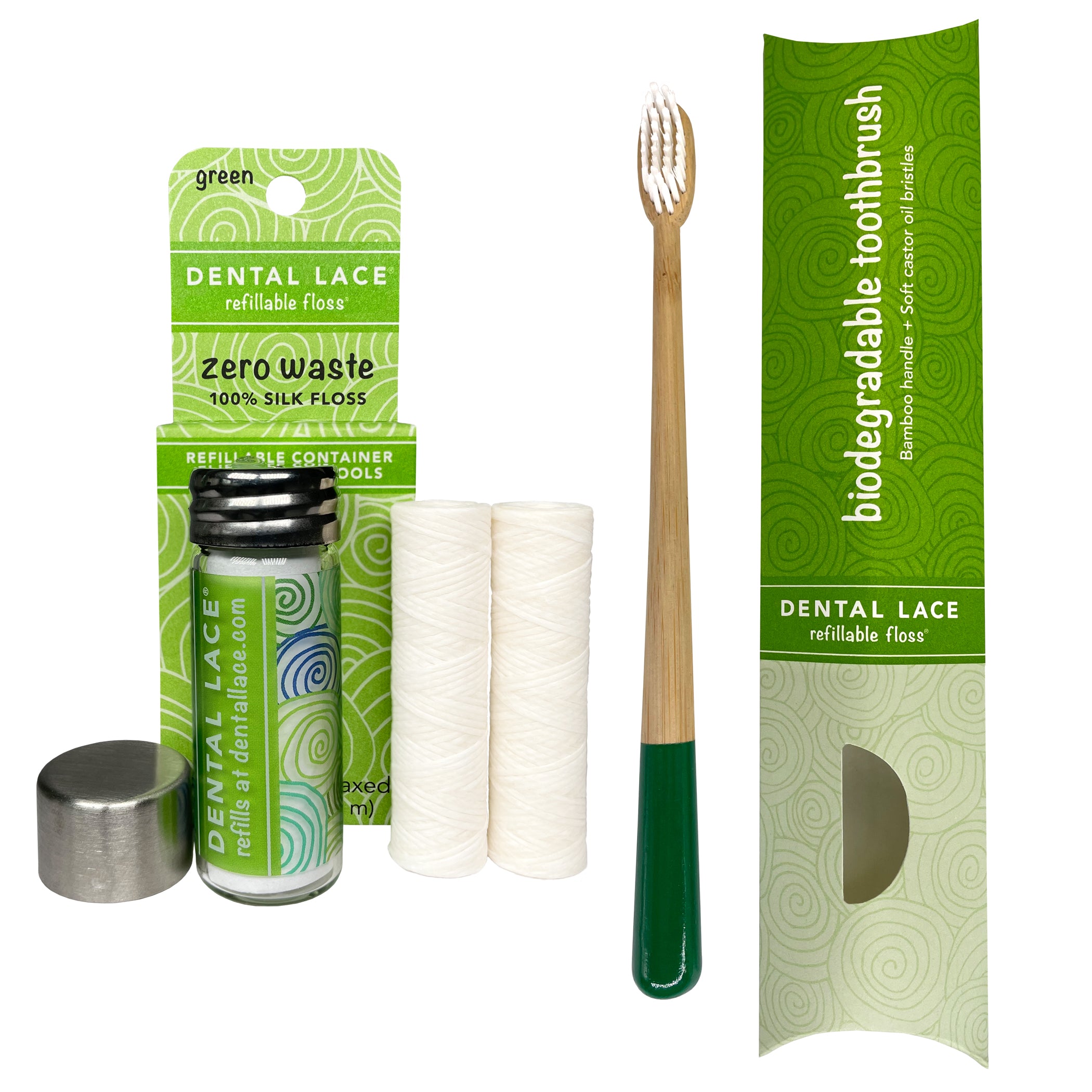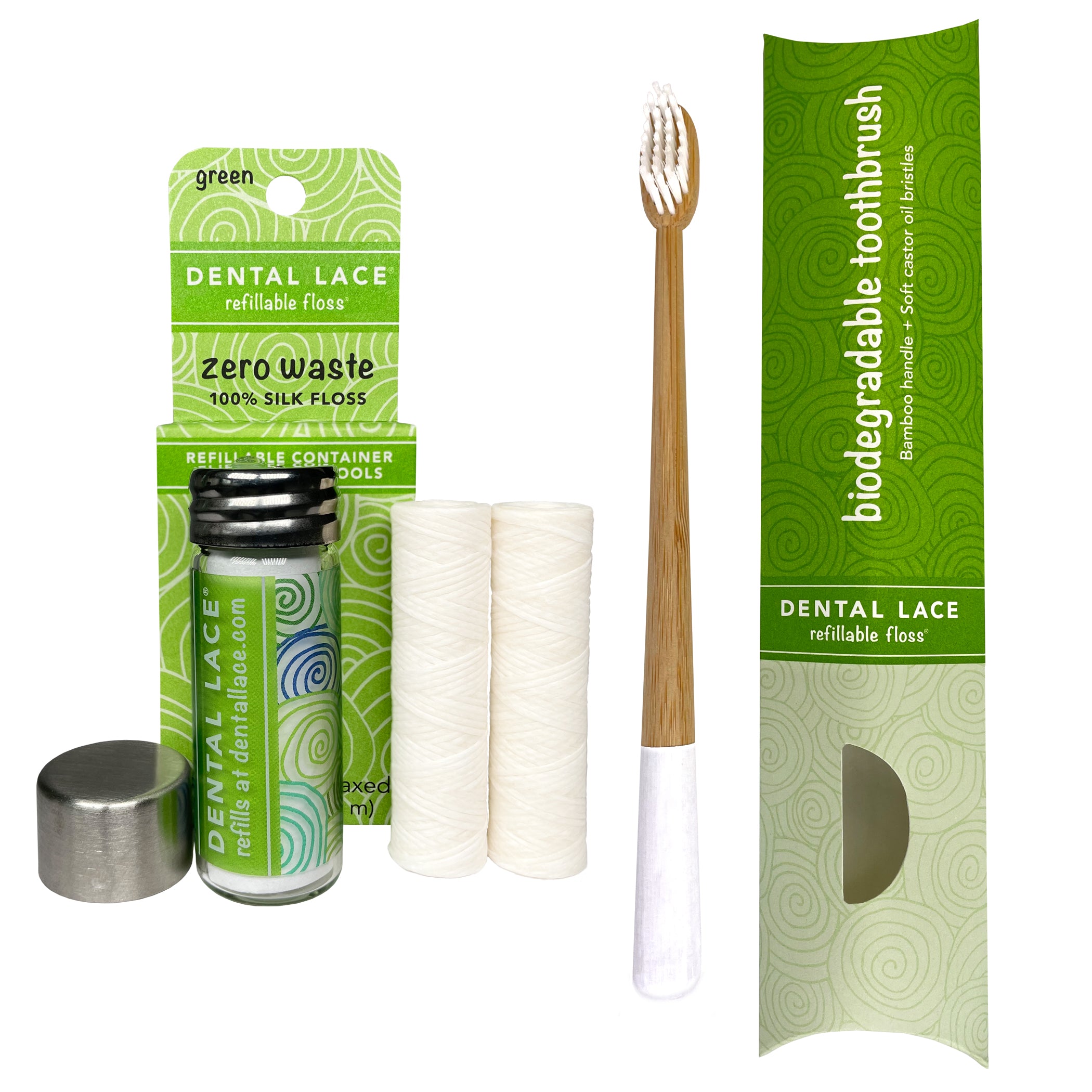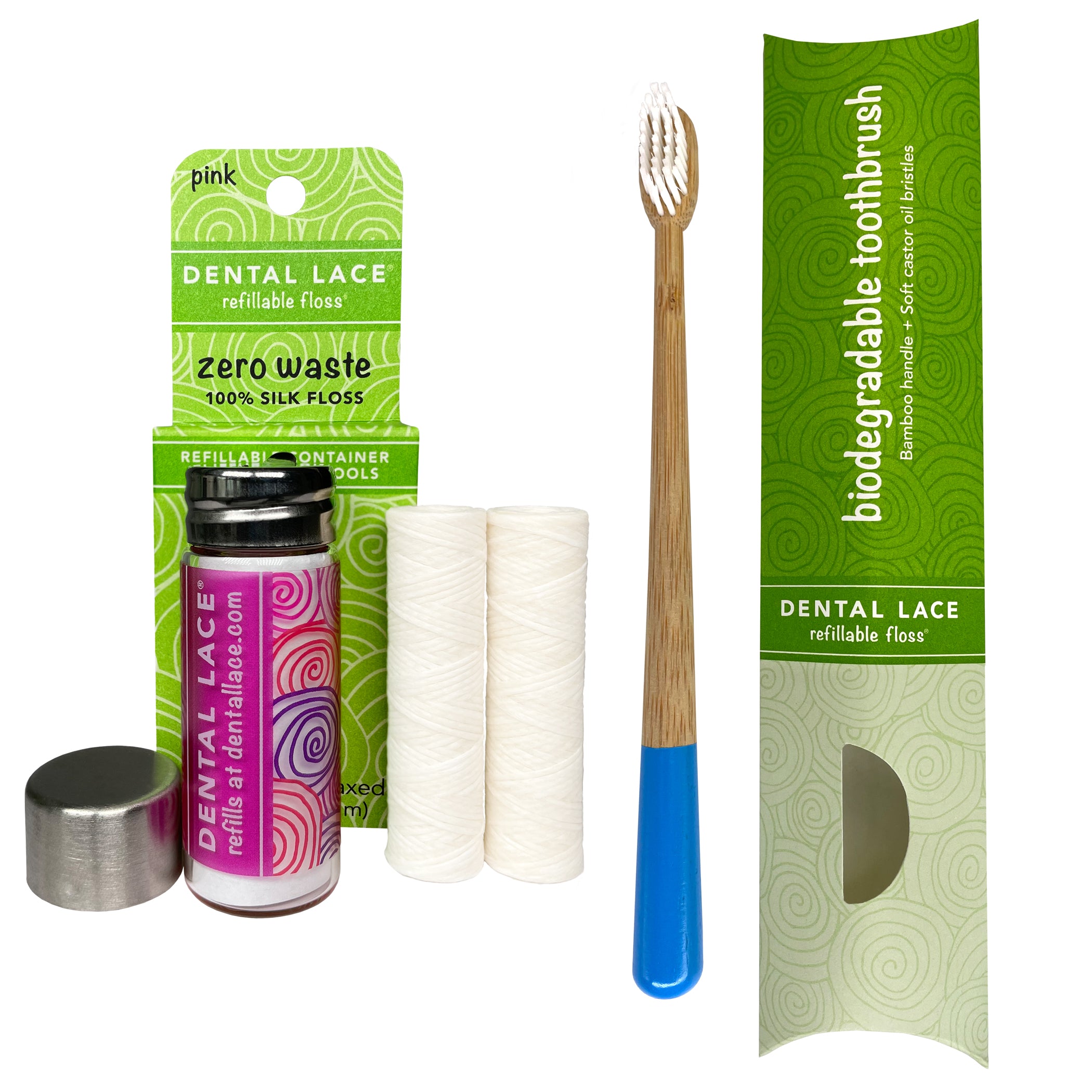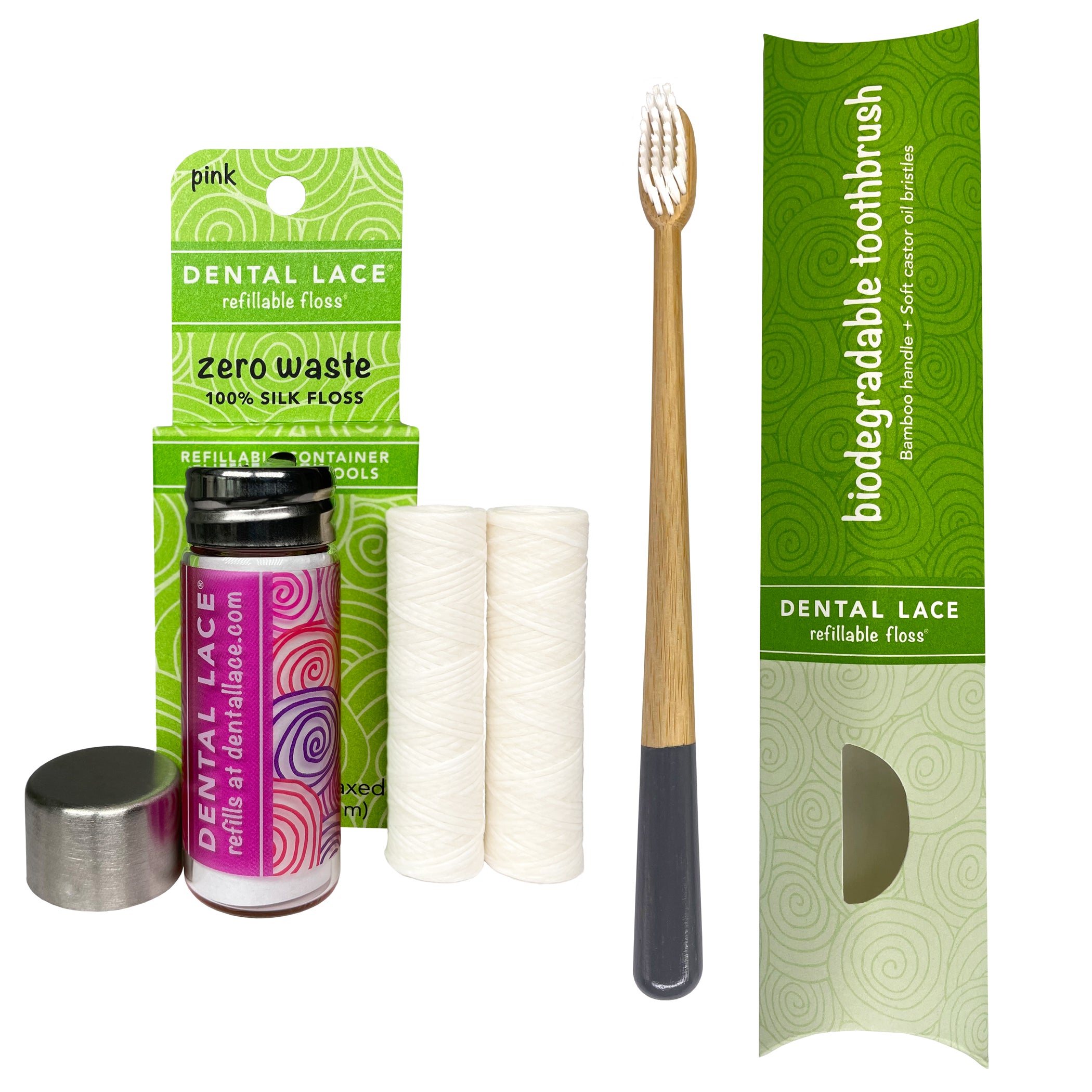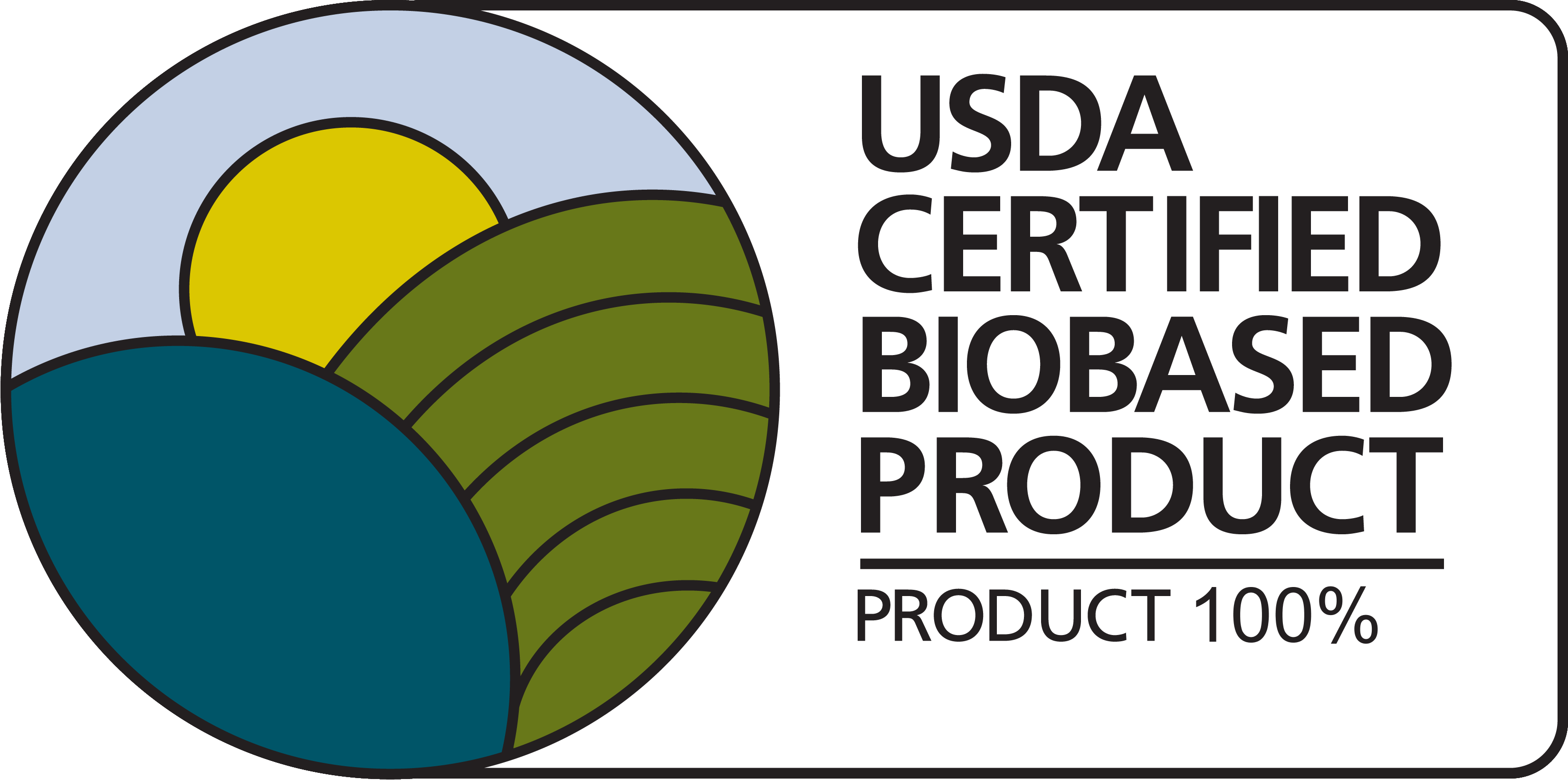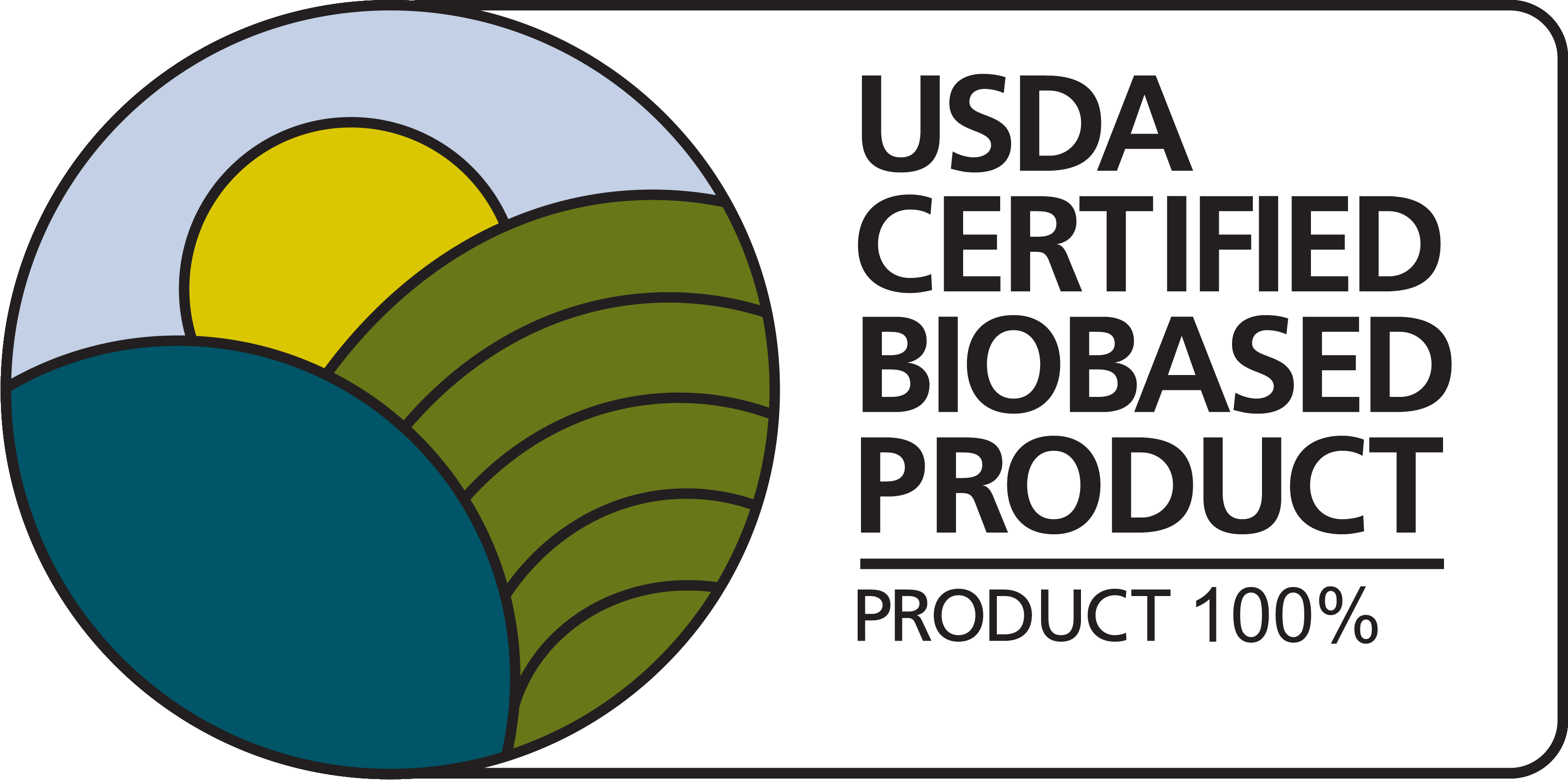 Love it or money back guarantee

Over 10,000 happy customers!
What Customers Say
It helped me a lot i strongly reccomend it for anyone.

Kerel White
Me and my wife are using the products for some period and we are very satisfied.

Tom Hardons
I started using it 1 month ago and the results are amazing.Dont think start using it.

Barbara Smith
Love that is reusable and eco friendly plus amazing transformation.

Linda Johnson
Amazing products i bought for my whole family and reccomend them to all my friends.

Jessica Thompson
Congratulations on creating such a great product! I saw you on the news and was inspired to support your environmentally friendly work and spirit. Just placed my first order... All the best and blessings for helping this world!

Terry
ZERO WASTE

Dental Lace Refillable Floss® is a 100% zero waste, refillable and eco-friendly dental floss.

BEAUTIFUL PACKAGED

Each floss spool is packaged in a glass jar with stainless steel cap or compostable bags.

1000's of 5 star reviews

Customers are satisfied with our products and our 24/7 customer service team ensures a great shopping experience.